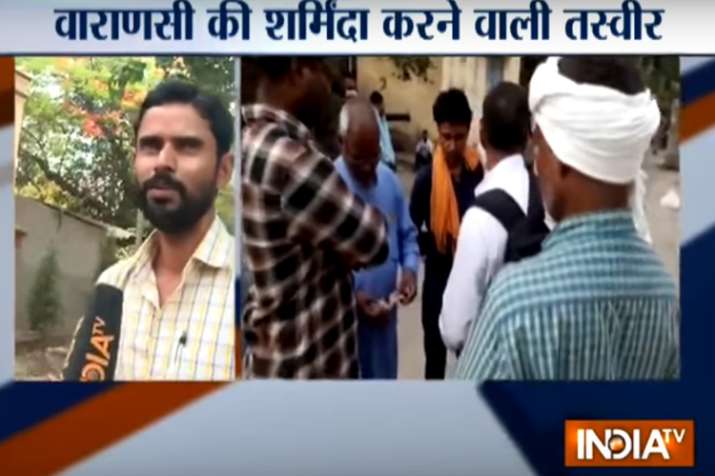 In a shameful incident following the Varanasi flyover collapse tragedy, a video has gone viral which shows hospital workers asking for money to carry out postmortem and hand over dead bodies to victim families.
Several victim families, who lost their closed ones in the tragic incident on Tuesday, alleged that workers at the hospital's morgue asked for Rs 300 to hand over the dead bodies to them. 
Fifteen people were killed and 11 injured after portion of an under-construction flyover in Varanasi collapsed on Tuesday.
The flyover that was under-construction, collapsed in Cantt. area on Tuesday afternoon. Several people and vehicles were also reported to be buried under the rubble.
Four officials were suspended by the state government, including two project managers and engineers.
The Uttar Pradesh Bridge Construction Corporation was constructing the 2261-metre-long bridge at a cost of Rs 129 crore, officials said. The span which fell was laid barely three months ago, they added.
Uttar Pradesh Chief Minister Yogi Adityanath announced a three-member committee to probe into the accident and give its report within 48 hours.
The state government probe will be headed by Agriculture Production Commissioner Raj Pratap Singh and will include Irrigation Department head Bhupendra Singh and Jal Nigam MD Rajesh Mittal, Principal Secretary (Home) Arvind Kumar said.