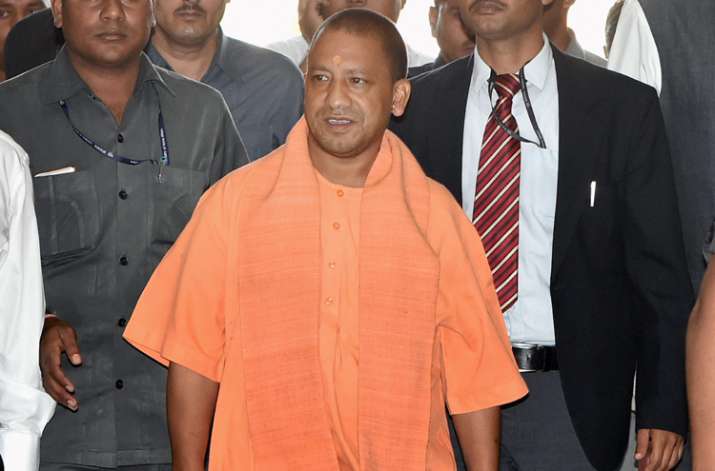 Merely a few hours after BJP's hardliner Hindutva face Yogi Adityanath took oath as Uttar Pradesh Chief Minister, the authorities launched a crackdown on slaughterhouses in the state, resulting in the seling of at least three abattoirs. 
While municipal authorities sealed two slaughterhouses in Allahabad, one was closed in Jaunpur town city of the Eastern Uttar Pradesh.  
According to reports, the slaughter houses were allegedly running illegally and did not have necessary approval.
Almost an year ago the National Green Tribunal had ordered the closure of these two slaughterhouses in Allahabad, an official said. 
Owners of the slaughterhouses said that the action was taken without any notice. 
"We sealed one slaughterhouse each in Atala locality of the city and at Naini, on the outskirts, last night. The NGT had ordered closure of these in May, 2016", the Allahabad district's Veterinary Officer Dheeraj Goyal said. 
He said the step was taken "following reports that though these slaughterhouses had been shown as shut on paper, business was running there as usual." 
Goyal said that the NGT had similarly recommended closure of another slaughterhouse in the area but as there have been no reports of illegal business, his department had requested the police to keep a watch. 
The action was taken within hours of the swearing in of a new cabinet in Uttar Pradesh, led by Yogi Adityanath. 
Meanwhile, the Mayor of Gorakhpur, the home-district of the newly-appointed UP CM, today said slaughter of animals at meatshops will not be allowed in the city. 
In his first press conference at Lucknow, the new Chief Minister Yogi Adityanath had asserted that his government will take steps to fulfil promises made regarding slaughterhouses by the BJP in the run up to the state assembly polls. 
Yogi, who has led a long campaign against cow slaughter in the Eastern UP, had promised to close down all illegal abattoirs running in the state. BJP President Amit Shah had made the similar promise and the party had also promised the same in its manifesto. 
The BJP manifesto titled "Lok Kalyan Sankalp Patra" had promised that after coming to power it will take "stern steps for closing down all illegal slaughterhouses besides banning mechanized slaughterhouses". 
Slaughter of buffalo and of bull or bullock over the age of 15 and unfit for breeding is permitted in Uttar Pradesh.
Uttar Pradesh is one of the top buffalo meat-producing and exporting states in the country. 
UP produced 7,515.14 lakh kg of buffalo meat in 2014-15. In fact, the country exported 13,14,158.05 tons of buffalo meat products worth Rs 2,6681.56 crore in 2015-16, according to the state's Animal Husbandry Department.
Nearly 130 legal slaughterhouses in the state employ over two lakh people. The net worth of the entire beef industry in UP is approximately Rs 17,000 crore.
However, there are also many illegal abattoirs in the state, especially in Western UP.