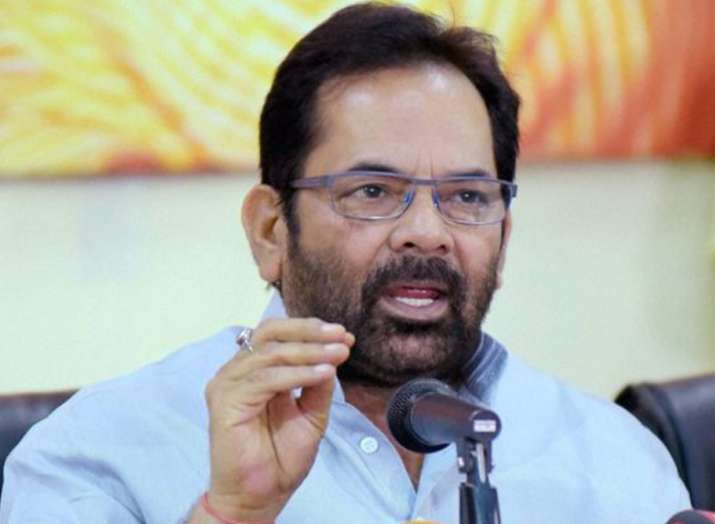 Union Minister Mukhtar Abbas Naqvi on Monday said that a chapter on 1975 Emergency should be included in textbooks so that the younger generation knows about the "atrocities" committed during the period. He further termed the 21-month period as the "biggest blot" on Indian democracy.
In a blog titled 'The 1975 Emergency -- A dirty deceit against democracy', posted on his Facebook page, the minority affairs minister said people of the country fought for democratic values, constitutional rights and succeeded in protecting democracy and the Constitution by removing the Congress from power. 
"But the question still arises that whether the Congress has overcome that 'feudal mindset and dictatorial culture' or not?" he wrote. 
On a day that marks 43 years since the Emergency was imposed, Naqvi said it was the "biggest blot on Indian democracy" with hundreds of people "killed and oppressed in jail". 
He said "government terrorism and anarchy, cruelty" was at its peak, democratic and Constitutional rights of the people were violated, political opponents, social activists jailed and sedition charges levelled against political-social activists, students and journalists. 
A chapter on the Emergency should be included in textbooks, as there was need to tell the people, especially the younger generation, about the "atrocities and torture committed" during the period which witnessed "destruction of the soul of the democracy and the Constitution", Naqvi wrote. 
A majority of the country's population, especially the youth, do not know that the Emergency was imposed by the Congress to protect their "power and throne", Naqvi claimed. 
"This was the result of dictatorial mindset. Inclusion of the chapter on the Emergency in textbooks will be a strong and effective message of power of democratic values against the dictatorial mindset," he said. 
Naqvi's blog follows senior BJP leader Arun Jaitley's Facebook post yesterday, recalling how more than four decades ago the government led by then prime minister Indira Gandhi had imposed 'phoney' Emergency. 
"It was a phoney emergency on account of proclaimed policy that Indira Gandhi was indispensable to India and all contrarian voices had to be crushed. The constitutional provisions were used to turn democracy into a constitutional dictatorship," Jaitley had said.
(With PTI inputs)