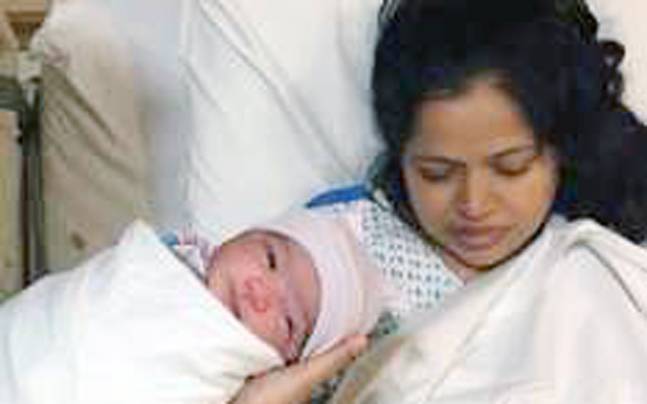 An Indian woman in the US who gave birth to a baby girl just weeks after her husband died of a heart attack was on Wednesday assured of all help by External Affairs minister Sushma Swaraj.
Swaraj has already directed the Indian Embassy in Washington to help Deepika Pandey, who is from Uttar Pradesh, and has been residing in New Jersey in the US.
Unfortunately, the woman lost her husband Hariom Pandey to a heart attack only a few weeks before the birth of their daughter.
The External Affairs minister, who was informed about Deepika Pandey and her newborn baby on Twitter, immediately responded and assured her of all possible help.
"Deepika - We are with you in this hour of tragedy. I have asked @IndianEmbassyUS to help you," Mrs Swaraj tweeted.
#SOS Please help Mrs Deepika Pandey who is in USA .Details enclosed @MEAIndia @SushmaSwaraj @CMOfficeUP pic.twitter.com/DzWytjdPMv

— Anil Tiwari (@Interceptors) November 8, 2016
The woman's husband Hariom Pandey, who was a software engineer, had died of a heart attack on October 19 in Boston. Days later, his friends had taken her to New Jersey to ensure her better care as they stay there. Deepika also has a four-year-old son.
Deepika Pandey's family had initially requested the minister to arrange for medical insurance for her as the insurance she had for Boston was not valid in New Jersey.
Now the family has requested the government to ensure early grant of passport to the new born by the US authorities who by birth is an American citizen.
The family also requested the government to ensure expeditious issuance of Overseas Indian Card to the new born so that Deepika Pandey and her two children can return to India at the earliest.
(With agency inputs)