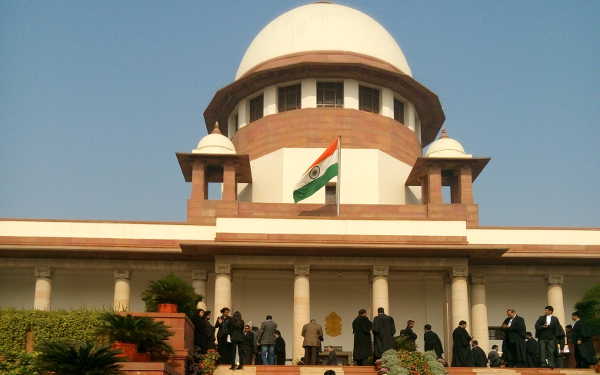 A five-judge constitution bench headed by the Chief Justice Dipak Misra is hearing the the much-awaited case on the constitutional validity of Aadhaar cards.
The 12-digit unique identification number backed by biometric data is being opposed by many petitioners led by Karnataka High Court judge K Puttaswamy, and social activist Aruna Roy on grounds of privacy and security violation.
In August, a nine judge bench of the Supreme Court ruled that Indians enjoy a fundamental right to privacy, that it is intrinsic to life and liberty and thus comes under Article 21 of the Indian constitution. Now the Constitution bench of the Supreme Court will look at whether or not Aadhaar violates an individual's right to privacy.
While the bench had extended the deadline for Aadhaar linkage to other services to March 31, 2018, including to bank accounts and mobile numbers, the government has been implementing mandatory linkages for additional services.
Senior Supreme Court lawyer, Shyam Divan, appearing for petitioners on Wednesday, told the five-judge Constitution bench that 'Aadhaar may cause death of citizens' civil rights. A people's Constitution is being sought to be converted into a State's Constitution', he said. 
Back in August last year, the nine-judge bench had not dealt with the validity of Aadhaar cards and had left it to another five judge bench. It had merely directed the government set up a fool-proof data protection regime.
In the case, known as Puttaswamy vs Govt of India, the petitioners argue that details for Aadhaar are collected by private contractors and NGOs hired by UIDAI without any safeguard makes them prone to misuse.
They claimed empirical research to show that the biometric identification denoted for UID, namely the iris scan and finger print identification, is faulty and is also capable of being abused.
The mandatory order to link Aadhaar number with mobile number and bank accounts which were subsequently issued are also under challenge.