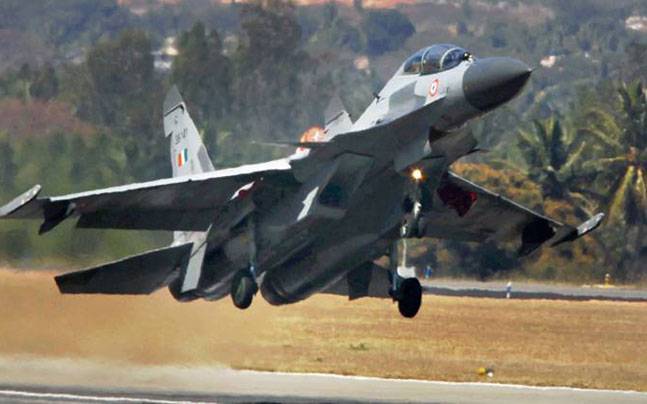 A Sukhoi-30 fighter aircraft crashed in Assam's Tezpur with both the pilot and co-pilot ejecting safely, on Thursday.
The Su-30 fighter aircraft, flying from Tezpur's Milanpur area, lost connection with the radar at the airforce station and crashed thereafter.
Defence spokesman, Wing Commander Ratnakar Singh said that the aircraft was on a routine training mission from the Tezpur air base when it crashed. "Both the pilots on board the aircraft, however, managed to eject safely and have been rescued," he added.
A Court of Inquiry has been ordered to ascertain the cause of the accident.
On June 3, an An-32 with 13 members on board, had gone missing along the Indo-China border, about 30 minutes after taking off from Assam's Jorhat for Mechuka advanced landing ground in Arunachal Pradesh.
(with inputs from agencies)