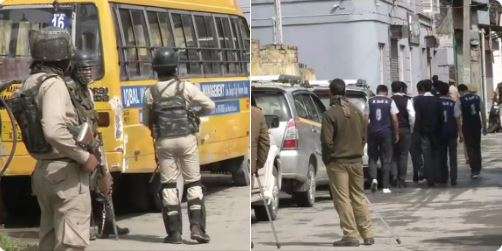 The Income Tax Dept's raid is underway on a location of former state minister and J&K People's Conference leader Imran Raza Ansari at Karan Nagar in Srinagar, on Thursday, reported news agency ANI.
People's Conference leader and businessman-turned-politician Irfan Raza Ansari is the richest among the 12 candidates in fray from Jammu and Kashmir's Srinagar Lok Sabha seat.
Irfan Raza Ansari owns various businesses and has total assets worth Rs 66.54 crores, according to an affidavit filed by him.
According to his affidavit, Irfan Raza Ansari's movable assets are worth Rs 7.34 crore. It includes a fleet of expensive cars, including three Mercedes valued at Rs 3.8 crore.