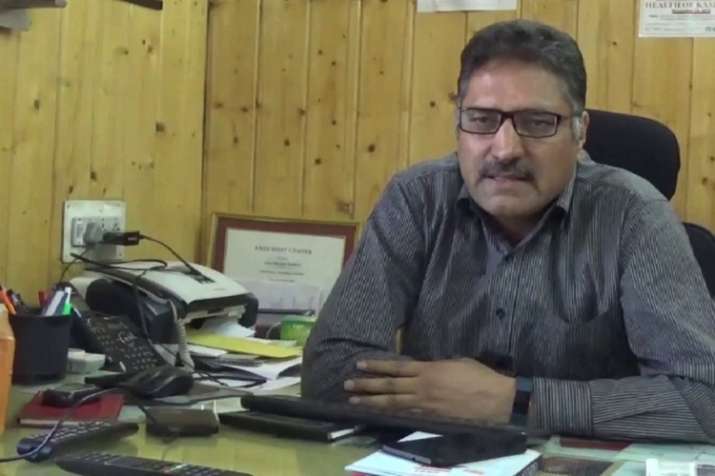 The cowardly killing of veteran journalist Syed Shujaat Bukhari in Srinagar on Thursday evening has done little to threaten the staff of 'Rising Kashmir', as they went on to publish the daily edition of the English newspaper on Friday. The edition hit the stands with a black and white photo of Shujaat Bukhari with a message for his 'coward' attackers.
"You left all too sudden but you will always be our leading light with your professional conviction and exemplary courage. We won't be cowed down by the cowards who snatched you from us. We will uphold your principle of telling the truth howsoever unpleasant it may be...Rest in Peace!" the message on the front page of the newspaper said.
"Shujaat Silenced," the headline of the top story on Rising Kashmir's website said. "Fearless journalist pays price for upholding the truth," the sub-head added. 
Unidentified gunmen pumped several bullets into Shujaat and his personal security guards as soon as they stepped out of the newspaper's office in Press Enclave near the city centre Lal Chowk in Srinagar shortly before the Iftaar on Thursday evening.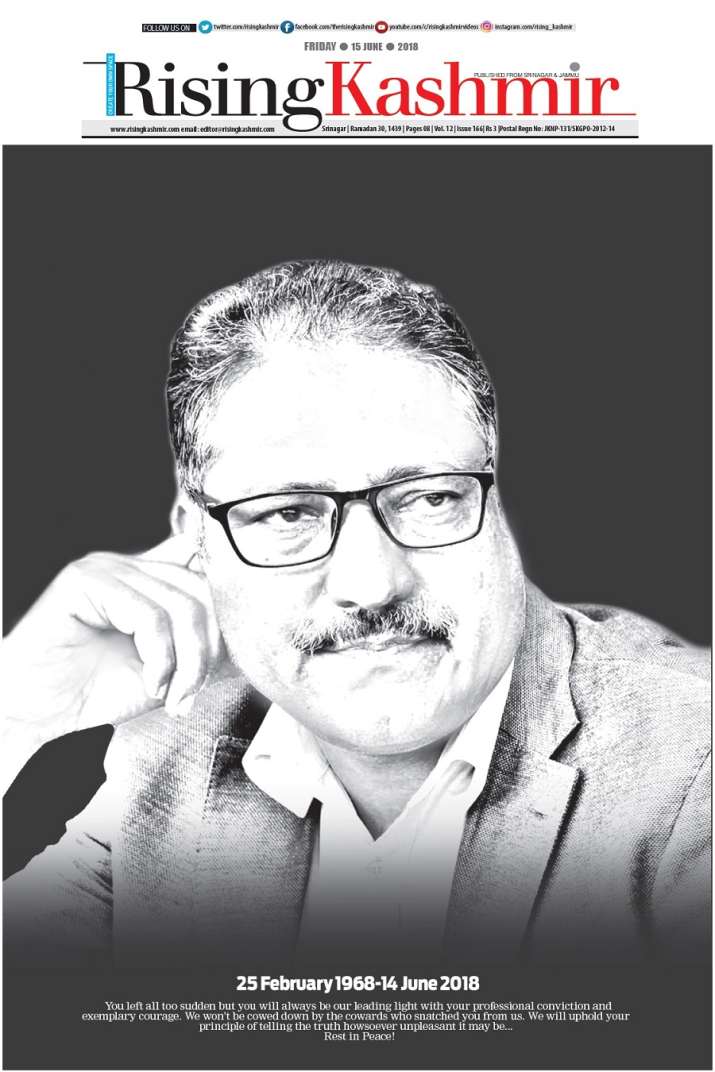 While the J&K Police has released photos of the suspected attackers, sources said that Pakistan's Inter-Services Intelligence (ISI) could have planned the dastardly attack.
According to sources, ISI may have roped in Lashkar-e-Taiba (LeT) terrorists to target Shujaat Bukhari.