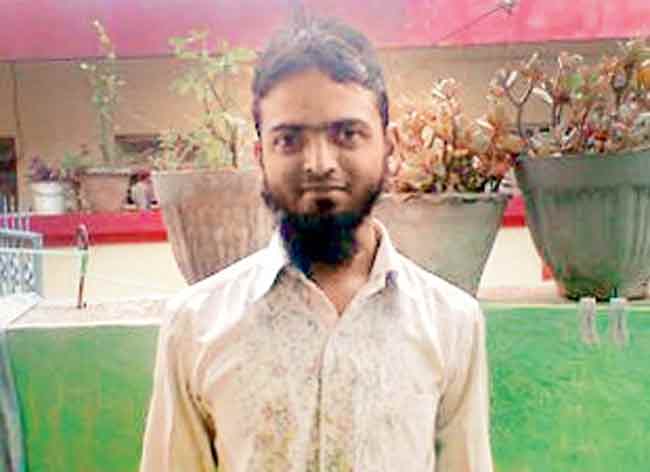 The Bombay High Court has granted bail to three men accused of killing a 28-year-old Muslim youth in 2014 on the ground that they were "provoked in the name of religion".
According to a report in The Indian Express, the Bombay HC on January 12 released three of the 21 arrested in this case on bail and pointed out that the religion of the deceased Mohsin Shaikh, was in fact in the "favour of the accused".
Before allegedly committing the murder on June 2, 2014, the three accused, members of the Hindu Rashtra Sena (HRS), had attended a meeting of the group in Pune's Hadapsar area to protest against a Facebook post that contained morphed pictures of Chhatrapati Shivaji and Bal Thackeray.
The three accused Vijay Rajendra Gambhire, Ganesh alias Ranjeet Shankar Yadav and Ajay Dilip Lalge were allegedly told in this meeting by their leader Dhananjay Jayram Desai alias Bhai, another accused in this case, that "Muslims should be thrashed for posting derogatory pictures of Shivaji Maharaj on Facebook".
Provoked by the inflammatory speeches at the meeting, the three accused, armed with hockey sticks, bats and stones, roamed the streets of Hadapsar on the night of June 2. They then spotted Mohsin, who was wearing a skull cap and sported a beard, and attacked him.
Mohsin was  on his way home after offering prayers at a masjid on the night of June 2, 2014. His friend Riyaz Ahmed Mubarak Shendure was with him when they were targeted.
"The meeting was held prior to the incident of assault. The accused, otherwise, had no other motive, such as any personal enmity, against the innocent deceased. The only fault of the deceased was that he belonged to another religion. I consider this factor in favour of the accused. Moreover, the accused do not have any criminal record and it appears that they were provoked in the name of the religion and have committed murder, " Justice Mridula Bhatkar said. 
Unhappy with the Bombay High Court's decision, Mohsin's family is reportedly planning to challenge the order in Supreme Court.
"We are not convinced by the ground on which the HC has granted bail to the accused. Is provocative speech permissible for murder of an innocent person from another religion? All three accused were arrested from the murder spot. We have decided to challenge this bail order in Supreme Court," Sadiq Shaikh, father of Mohsin, told The Indian Express.  
According to some media reports, the Maharashtra government is also likely to challenge the bail order.