Follow us on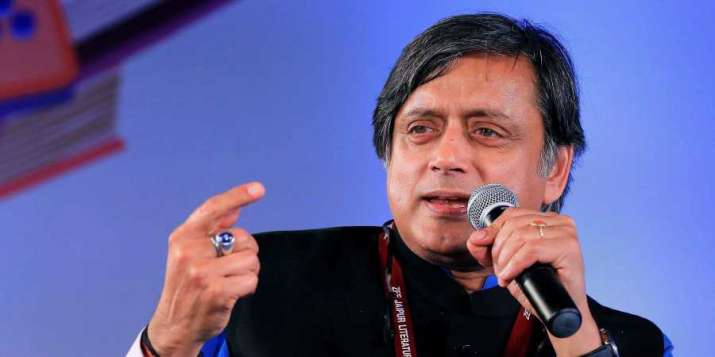 Rahul Gandhi is the best person to pull the Congress out of its predicament following the setback in the Lok Sabha polls, says party leader Shashi Tharoor while declaring that his party is "alive and kicking" and it is too premature to write its obituary. 
The Congress has no time to sit and lick its wounds as it must immediately pick itself up for the upcoming state elections, Tharoor told PTI.
The party faces an existential crisis with the party president adamant on his decision to quit after the poll debacle -- winning just 52 Lok Sabha seats -- and its state governments facing an uncertain future. 
Tharoor, who scored an electoral hat-trick by winning from the Thiruvanathapuram seat in the Lok Sabha polls, also said he is ready to take on the job of the Congress' leader in the Lok Sabha if offered the post.
The Congress still represents the only credible national alternative to the BJP and it will take its message to the country, hopefully under Gandhi's leadership, he said.
In his view, the Gandhi-Nehru family will continue to command "great clout and respect" within the party, on the basis of the tremendous contributions it has made in shaping and guiding the party since Independence.
The former Union minister said Gandhi has led the party from the front and still has far more to offer to the party.
Asked about Gandhi's offer to resign and if he was still Congress' best bet in terms of leadership, Tharoor said attempts in the media to pin all the blame for the party's electoral setback on his shoulders are simplistic and unfair.
"I think it does a disservice to the very complex challenges facing the Congress party to reduce it to a question of one person.
"While Rahulji has bravely taken full responsibility for the defeat, we all are responsible for what went wrong and we all have a responsibility to ensure the party's revival," the 63-year-old leader said.
Watch TV Coverage