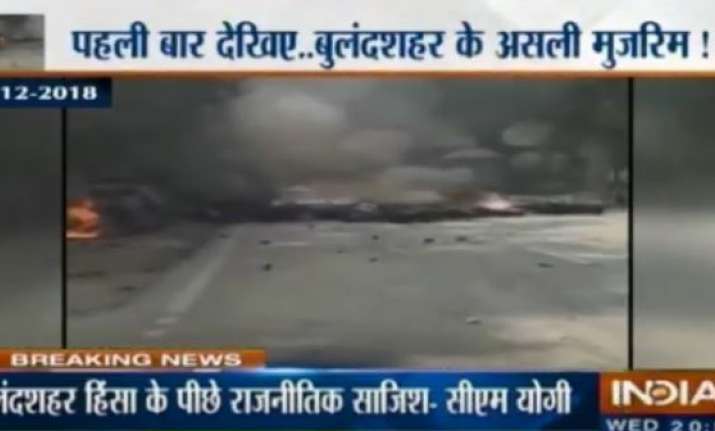 In a big revelation, UP Chief Minister Yogi Adityanath on Wednesday claimed that the Bulandshahr violence was a result of the deep-rooted political conspiracy that was hatched to throw the city into the flames of communal violence. 
He alleged that an attempt was made to vitiate the atmosphere in Bulandshahr by slaughtering cows. 
Praising the Bulandshahr Police, Yogi Adityanath said that they succeeded in foiling the nefarious design by taking timely action. 
 
Though the UP chief minister did not reveal who actually hatched the political conspiracy but he is believed to be referring to the workers of Samajwadi Party. 
Yogi Adityanath said that the same people who played with the lives of the people in UP were behind the Bulandshahr violence. He further said that these are the same people who hugged each other to save their political space. 
Meanwhile, the UP Police on Wednesday claimed that it has nabbed the real culprits of Bulandshahr violence. The police claimed to have busted the gang that had slaughtered the cows and spread the flesh in the fields. 
According to police, the four people, arrested earlier, were innocent. The SIT tracked the real culprits using technical surveillance and intelligence.
Watch: 'Political conspiracy' behind Bulandshar violence, claims Yogi Adityanath