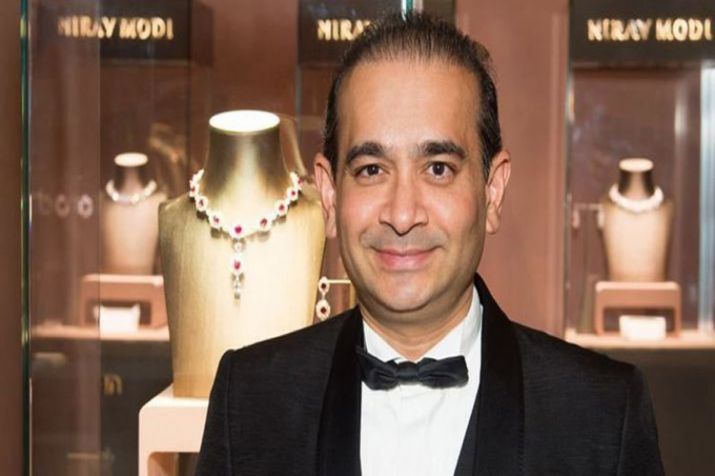 The Enforcement Directorate (ED) has named fugitive diamantaire Nirav Modi's wife Ami Modi in a supplementary chargesheet in connection with its ongoing probe into over Rs 13,500-crore Punjab National Bank (PNB) loan fraud case, said informed sources.
The agency filed the chargeseet in a special Mumbai court charging Ami, a US national, for being the beneficiary of alleged purchase of two apartments at Central Park in New York using $30 million laundered money, which her husband had obtained fraudulently from PNB through Letters of Undertaking (LoU) and Foreign Letters of Credit (FLCs). 
The chargesheet was filed on February 28, he said.
It is alleged that the amount was routed through Ami's HSBC Bank accounts traced by the agency, according to reports.
These apartments are part of Nirav Modi's worth Rs 637 crore foreign properties the ED had seized in October last year.
According to agency officials, the apartments were purchased in the name of The Ithaca Trust. One of the properties in Central Park South, New York, was in the name of Central Park Real Estate LLC, a Firestar Group company. In 2018, it was transferred to the Trust.
The alleged beneficiary of The Ithaca Trust is Ami and her children and the settler of the said trust was Nirav Modi's sister Purvi Modi, a Belgian national. 
The move is seen as a step to tighten noose around Nirav Modi, who has now surfaced in London where he is believed to be living for several months now. 
The agency is also reportedly looking to issue a Red Corner Notice (RCN) against Ami. Interpol has already issued an RCN against Nirav Modi, his brother Neeshal, Purvi and his executive Subhash Parab.
Meanwhile, the Enforcement Directorate has filed a fresh chargesheet against diamantaire Nirav Modi, an accused in the USD 2-billion PNB scam, and others under the anti-money laundering law, officials said Monday.
Hours after a video of fugitive diamantaire Nirav Modi surfaced, Congress President Rahul Gandhi on Saturday hit out at Prime Minister Narendra Modi saying that the video shows "uncanny similarities" between the two as "both believe they are above law".
"The video of fugitive Nirav Modi in London shows an uncanny similarity between him and his 'bhai' (brother) PM Modi. Both have looted India and are called Modi. Both refuse to answer any questions. Both believe they are above the law. Both will face justice," Gandhi said in a tweet. 
(With inputs from agencies)