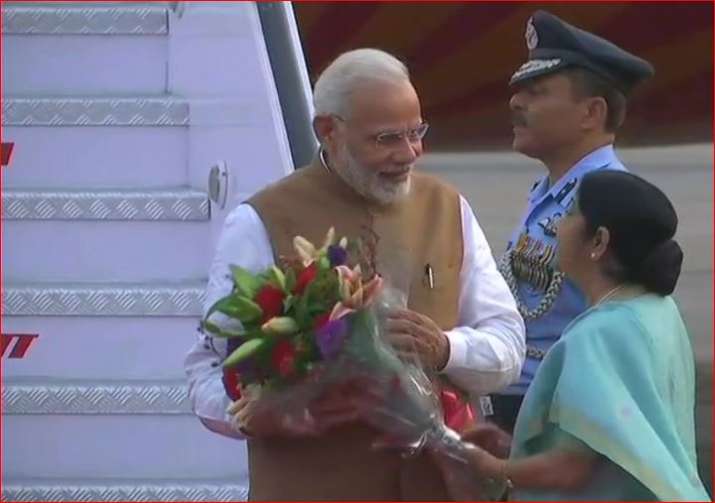 Prime Minister Narendra Modi on Saturday returned home after his two-day visit to China.
The Prime Minister was received at the airport by External Affairs Minister Sushma Swaraj.
 
During his visit, the prime minister held informal summit with Chinese President Xi Jinping in Wuhan and discussed a wide range of issues including trade and security.
The two leaders decided to issue strategic guidance to their respective militaries to maintain peace along the border.
In a first, the two leaders reportedly also agreed to undertake a joint India-China economic project in war-torn Afghanistan.
After the conclusion of informal summit, President Xi Jinping said that China and India should be good friends and good neighbours as they are the "backbone" of the world's multipolarisation and economic globalisation.
"China and India should be good neighbours and good friends. They should regard each other as an 'active factor' in the change of world power and be used as a partner to realise their dream of development," Xi said.