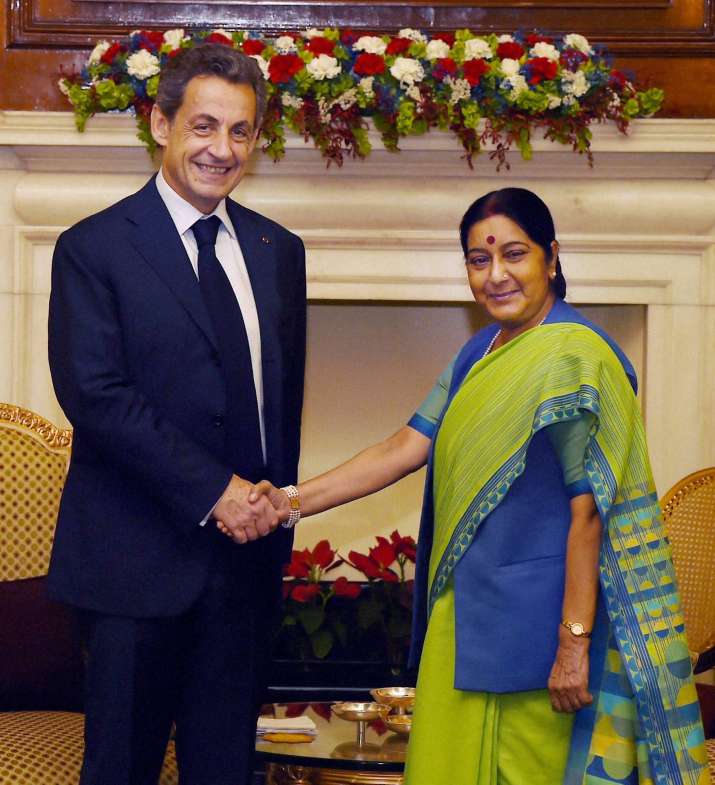 New Delhi: Nicolas Sarkozy, former President of the French Republic, today said that the 'Make In India' campaign resonated well within France. The leader, who is on a visit to India, lauded India's alliance with France and suggested that the campaign to boost India as a manufacturing hub could be rephrased as 'Make With India' to help strengthen the existing partnership between India and France while paving the way for future collaborations.
"India had been one of the stable alliances of France," Sarkozy said while speaking at an interactive session on 'France, Europe, India: Challenges and Opportunities' organised by FICCI jointly with the Indo-French Chamber of Commerce & Industry.
Stressing on the areas of cooperation between India and France, he said that significant progress in bilateral relations have been made and through regular exchanges in strategic areas of security, defence, nuclear energy, space, the bond has been further strengthened.
The former French premiere also delved upon talks of UK making an exit from the European Union. "The UK's exit from the EU could cause severe regional and global damage. The so-called "Brexit" would disrupt established trading relationships and cause major challenges for both the UK and the rest of Europe," he said.
Sarkozy, during his address, also touched upon the common threat of terrorism that impacts both India and France and called for an joint global approach to deal with it. Sarkozy said that both India and France had witnessed acts of terrorism and it was time for all nations to build a consensus to fight against it.
During his visit to New Delhi, Sarkozy is also scheduled to have meetings with Prime Minister Narendra Modi and former Prime Minister Manmohan Singh.
External Affairs minister Sushma Swaraj today met Sarkozy.
Asserting that France wants Pakistan to act against those who carry out attacks against India and "bring them to book", Sarkozy today said India's neighbour needs to do more in the war against terror.
"India's neighbours especially Pakistan must take action so that those who carried out the attacks are brought to the book," he said.
"Pakistan needs to cooperate and those guilty (of terror attacks on India) should be arrested."
Asked about his message to Pakistan, Sarkozy later told reporters, "Pakistan is a really important and big country. Everyone recognizes its importance but it needs to be more involved inwar against terrorism."