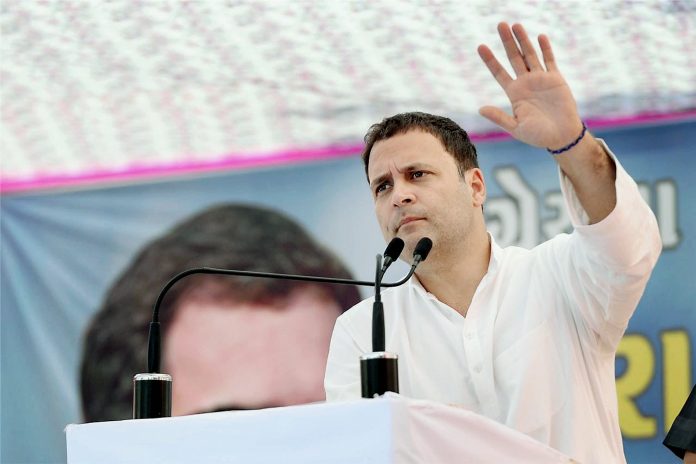 As protests over release of Sanjay Leela Bhansali's controversial film Padmaavat continue across the nation, Congress president Rahul Gandhi on Wednesday hitting out at the ruling Bharatiya Janata Party (BJP) said that the saffron party's use of hatred and violence is setting entire country on fire.
"There will never be a cause big enough to justify violence against children. Violence and hatred are the weapons of the weak. The BJP's use of hatred and violence is setting our entire country on fire", the Congress president tweeted.
The Congress president's attack comes hours after a frenzied mob protesting the release of Bollywood film Padmaavat attacked a school bus of Gurgaon-based GD Goenka World School with bamboo sticks. A group of around 60 protesters even asked the driver to stop the vehicle and when he did not comply, the miscreants pelted the vehicle with stones apparently to hurt the children. 
After the attack on a school bus by anti-Padmaavat protesters, some reputed schools in Gurgaon have decided to remain shut till Sunday.
Commissioner of Police Sandeep Khirwar said that the school bus was vandalised and another Haryana roadway bus was torched by the protestors. "Currently, 13 people have been detained (in this connection) and action will be taken," he said.
Meanwhile, Section 144 has been imposed in Gurgaon, which will be in effect until January 28.
In some states, including Uttar Pradesh, Telangana, Gujarat, Maharashtra and Haryana, the members of Karni Sena and other fringe outfits have resorted to burning posters and vandalising the ticket counter of the movie theaters.
Security forces have been deployed at various multiplexes ahead of Padmaavat's release.