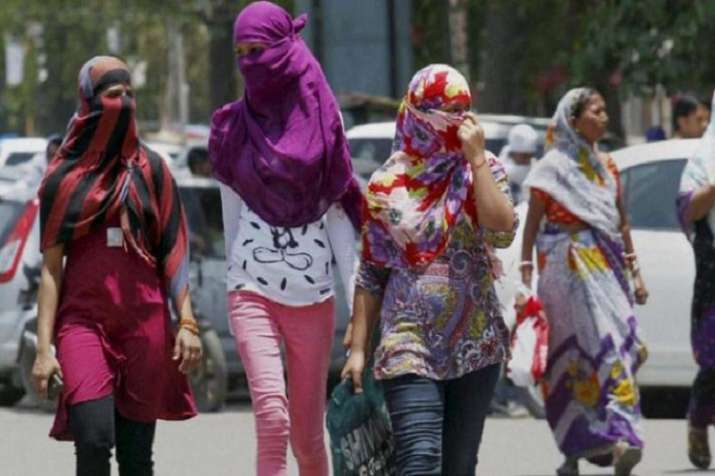 Most parts of central and north India are going through extreme heat waves these days. The Indian Meteorological Department (IMD) on Saturday said that the maximum temperature is likely to touch 47 degree celsius in the next 24 hours.
"The Heatwaves will continue in Rajasthan, Haryana, Uttar Pradesh  and Delhi NCR, till May 27. People are advised to stay indoors. Easterly winds to reach Delhi around May 29, will bring some respite from the heatwave," said officials at the IMD.
Besides these North Indian states, the IMD had also stated that the heat wave condition will prevail in Punjab and Gujarat until Monday.
The Central and North India continue to remain under the grip of a heat wave. The temperature has gone beyond 40 degree Celsius in most parts of the two regions.
ALSO READ: No relief from heat wave in northern, Central India till May 27, predicts Met Department
Here's the list of the major cities that came under the scourge of the scorching heat wave:
1. New Delhi
The national capital continued to reel under a heat wave as the maximum temperature settled at 43.6 degrees Celsius, three degrees above the season's average.
The minimum temperature was recorded at 23.8 degrees Celsius, three notches below the normal, a Meteorological (MeT) department official said.
"The maximum and minimum temperatures are likely to hover at 45 and 25 degrees Celsius respectively," said an official from the MeT department. 
The minimum temperature was recorded at 26.5 degrees Celsius, normal for this time of the year, and humidity oscillated between 53 and 23 per cent, a Met Department official said.
"The maximum and minimum temperatures are likely to hover at 44 and 26 degrees Celsius respectively," it said.
2. Uttar Pradesh
In Uttar Pradesh, temperatures were above normal in Allahabad, Jhansi divisions, Kanpur, Lucknow, Bareilly, Moradabad, Agra and Meerut on Saturday. 
The highest maximum temperature in the state was 46.2 degree Celsius, which was recorded in Jhansi and Banda on Saturday. The MeT department  said that heatwave conditions are very likely in Jhansi, Mahoba, Hamirpur, Banda, Fatehpur, Jalaun, Agra, Firozabad, Etah, Aligarh, Mathura and adjoining areas.
3. Gujarat
Heat wave condition are likely to prevail in Gujarat for the next couple of days as there are no chances of rain, according to the India Meteorological Department (IMD).
The temperature in Surendra Nagar was the highest this week, recording a maximum of 45.7 degree Celsius. Deesa was at 45.2 while Ahmedabad, Idar and Kandla airport registered maximum temperatures of 44 degree Celsius, the IMD stated.
Besides Gujarat, the IMD had also stated that heat wave condition will prevail in Punjab, Haryana, Delhi NCR, Uttar Pradesh and Rajasthan too until Monday.
4. Punjab
Punjab's Amritsar recorded a high of 43 degrees on Saturday. Ludhiana and Patiala cities were hotter with highs of 43.4 and 43.6 degrees Celcius respectively. Met department officials said heat wave conditions will prevail over the region in the coming days and weather would remain dry.
5. Haryana
Hisar and Narnaul towns in Haryana sizzled at 45.5 and 45 degrees, making them the hottest places in the region. Bhiwani (44 degrees), Karnal (43) and Ambala (42.7) also experienced heat wave. Chandigarh recorded a high of 42.4 degrees. The maximum temperatures were four to five degrees above average, Met department officials.
6. Shimla
Heat wave conditions occurred in some parts of Himachal Pradesh this week with Una recording a maximum temperature of 42.6 degrees Celsius and the state capital Shimla a high of 27.8 degrees Celsius.
Sundernagar in Mandi district recorded a high of 37.9 degrees Celsius while the maximum temperature in Bhuntar in Kullu district was 36 degrees, Dharamsala in Kangra district was 32.4 degrees and Kalpa in Kinnaur district was 23.2 degrees.
The Met department said the weather would largely remain dry till May 28. 
As north India's summer heat makes hordes of tourists flock to  Shimla, the season also brings bucketloads of trouble for its residents; a majority of localities in the city are facing a water supply crisis, getting potable water only once a week.