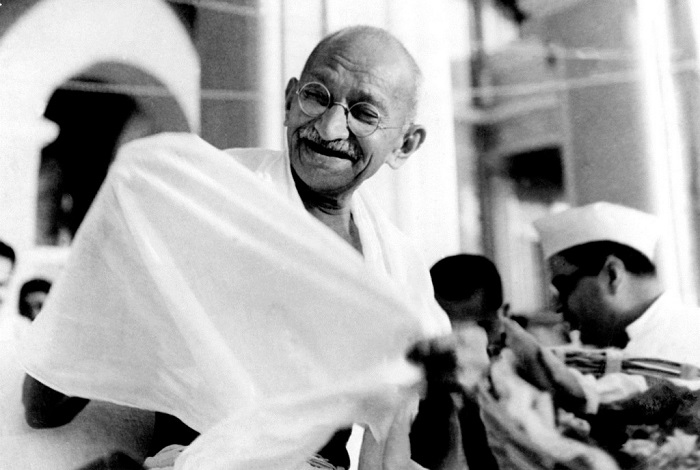 Senior advocate Amrendra Sharan told the Supreme Court on Monday that there is no evidence to suggest that Mahatma Gandhi by person other than Nathuram Godse. 
Sharan was appointed by the apex court as the amicus curiae to assist it in ruling on a Public Interest Litigation (PIL) that alleged a re-investigation into Gandhi's death. 
The move came after a Mumbai-based trustee of Hindu group Abhinav Bharat, Pankaj Phadnis, filed a Public Interest Litigation asking for the case to be reopened. Phadnis claimed the investigation into Gandhi's assassination was "one of the biggest cover-ups in history". 
Sharan also said that there was no evidence to prove the four-bullet theory raised by Phadnis, who claimed in the PIL that four shots were fired at Mahatma Gandhi and it was the fourth bullet fired by a mysterious person that took his life. 
The PIL filed by Phadnis sought revocation of a ban on the import of a book published over five decades ago in Portugal that alleged larger conspiracy behind the assassination of Mahatma Gandhi.
The government, while banning the import of the book, published in 1963, had claimed it was "poorly researched" and "inflammatory", the PIL said.
The petition, however, claims that the ban was arbitrary, untenable and impeaches upon the fundamental right of speech and thought.
Phadnis had last year approached the Supreme Court seeking a direction to the government to re-investigate the assassination of Gandhi.
The apex court, while appointing a amicus curie (lawyer to assist the court in the matter), had queried if the case can be re-investigated after such a long lapse of time.
The Supreme Court posted the petition for hearing on January 12 this year.
Phadnis, in his petition filed before the high court on January 5 seeking revocation of the ban on the import of the book, claimed the book would help in throwing some light on the issue.
"The issue of reinvestigation of the murder is of greatest significance to the Indian public. The book is possibly the most important resource necessary to conduct the petition filed in the Supreme Court," the petition claimed.