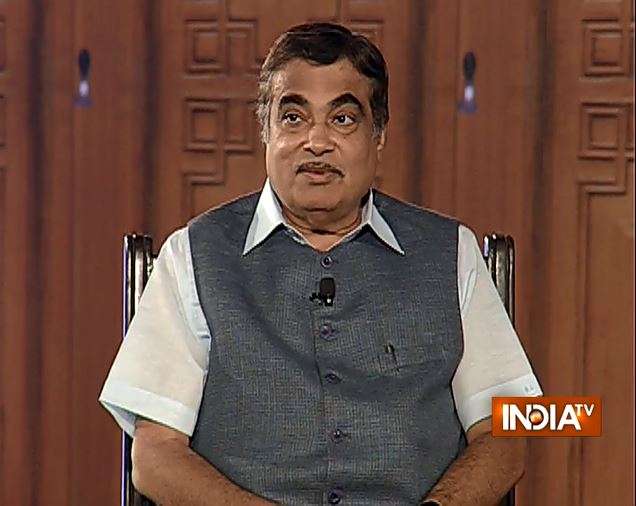 A day after Rahul Gandhi posted a video showing Nitin Gadkari purportedly saying that the BJP made 'tall promises' during 2014 Lok Sabha elections, the Union minister on Wednesday hit back at the Congress chief. 
Gadkari said Rahul Gandhi should first learn Marathi to understand his statement. 
"From when did Rahul Gandhi start understanding Marathi? He should have understood Marathi from someone. He had done this before. Without understanding it, he commented on what I did not say," Gadkari said.
Gadkari clarified that he never mentioned PM Modi, the BJP or say anything about giving Rs 15 lakh in the said video.
"During the Maharashtra state assembly polls (late BJP leader) Gopinath Munde ji and (Chief Minister) Devendra ji (Fadnavis) had told him to announce that toll would be abolished the BJP comes to power. I said let's not do it because this action will lead to problem as it will be difficult to implement it," he said while recalling the incident.
"Then they jokingly asked are we coming to power? I said, if we come to power then I have to solve it. I had said after so many years of staying opposition... when we prepared manifesto, we would make many assurances because we had not experience of being a party in power," Gadkari said. 
Union minister Nitin Gadkari Wednesday suggested that Rahul Gandhi should learn Marathi to understand the comments he made after the Congress president posted a video of the senior BJP leader purportedly saying that his party had made "tall promises".
Rahul Gandhi had on Tuesday shared the purported video on Twitter in which Gadkari says in Marathi his party had made 'tall promises' to the people.
"Rightly said. People also think that the government has made their dreams and hopes a victim of its greed," Rahul Gandhi wrote along with the short clip.
WATCH: Nitin Gadkari clarifies on Rahul Gandhi's video jibe