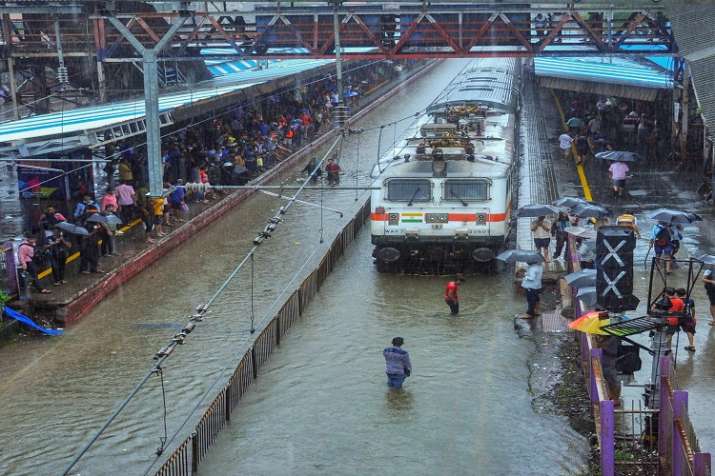 The Navy was deployed to evacuate commuters stranded at the Nallasopara station in Mumbai, due to flooding on the railway tracks. The tracks between Nallasopara and Vasai Road stations have been water logged, officials said on Wednesday.
High-chassis vehicles were deployed by the Western Naval Command following a request from the Western Railway. The vehicles helped traverse the flooded areas and reach out to the stranded commuters, a Defence spokesperson said.
The Western Naval Command has been maintaining rescue teams and emergency equipment to provide assistance to the citizens in emergent situations, the spokesperson added.
Mumbai has been experiencing heavy rains since the commencement of monsoons, resulting in water-logging in several areas which has severely hit road and rail transport.
Normal life in the city has been disrupted. Suburban services were suspended on Tuesday on a section of the Western Railway (WR) due to water logging on the tracks.
Several long-distance and inter-city express trains were delayed or cancelled, officials said. 
Watch: Mumbai submerged in monsoon rains; train, rail, road traffic go haywire