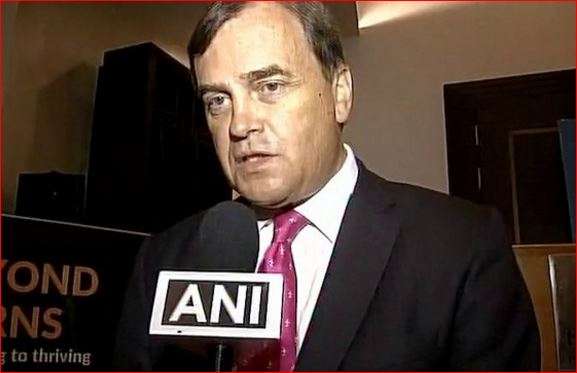 British High Commissioner to India Dominic Asquith today thanked India for its support over the recent terror attack in London.
He also added that cooperation in counter-terrorism is an important aspect of the bilateral relations between the two countries.
"I want to thank those who have offered wishes of condolence and support from here in India for what has happened. It is a reminder of those links between our two countries the values we share," Dominic Asquith said. 
"On the counter-terrorism front, it is a very important part of our collaboration with India. It covers a variety of activities like sharing intelligence and the expertise in responding to such incidents when they happen," he added.
Earlier, President Pranab Mukherjee and Prime Minister Narendra Modi had both  condemned the London terror attack in which five people, including the attacker and a police officer, were killed. More than 40 people were injured in this attack.
The knife-wielding man, a suspected Islamist-inspired attacker,  ploughed a car into pedestrians on London's Westminster Bridge before stabbing a police officer to death inside the gates of Parliament.