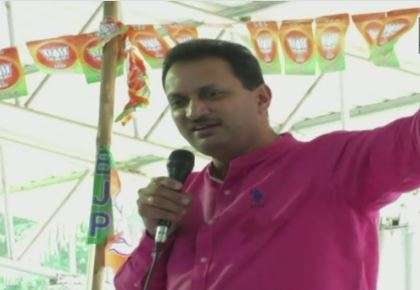 Union Minister Anant Kumar Hedge has described the 2019 Lok Sabha elections as a contest between crows, monkeys, foxes (Opposition leaders) and tiger (PM Narendra Modi). 
"Our opponents have all come together. Crows, monkeys, foxes and others have all come together," Hegde said addressing a public gathering in Karwar, Karnataka.
"On one side, we have a tiger standing. On the other there are monkeys and donkeys. In 2019, you decide who should win: a tiger, or donkeys and monkeys," Hegde said referring to efforts of Opposition parties to challenge the BJP as an united force in next year's general elections.
"We are sitting on plastic chairs, isn't it? (asking the audience). This is due to Congress rule. Had we ruled for 70 years, you would have been sitting on silver chairs," news agency ANI quoted Hegde, as saying.
Lok Sabha elections are due to be held in the country in April or May 2019 to constitute the seventeenth Lok Sabha. In the run-up to the next general election, various organisations carried out opinion polls to gauge voting intentions in the country. Till now most of the surveys have predicted that the BJP will retain power at Centre.
The Lok Sabha Elections 2019 are being seen by many as a direct fight between Prime Minister Narendra Modi and Congress president Rahul Gandhi
The previous general elections were held in April and May of 2014.
YOU MAY ALSO LIKE TO READ