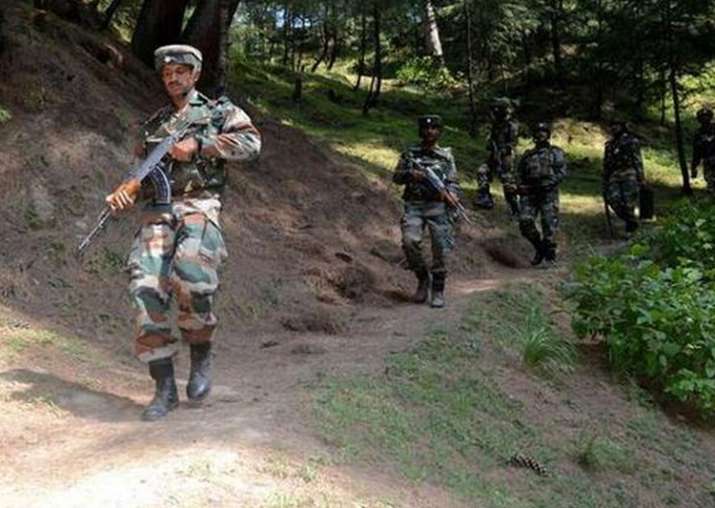 Three civilians were killed, while over 30 were injured after militants on Thursday attacked a police patrol party, part of the cavalcade of Jammu and Kashmir's PWD minister Naeem Akhtar, near the bust stand in the Tral area of Jammu and Kashmir's Pulwama district. The injured included seven CRPF personnel.
The deceased, two men and a women, have been identified as Gh Nabi Parag, Iqbal Khan and Pinty Kour.
The attack took place when Naeem Akhtar was on a visit to Tral.  He had inaugurated a project in the town and was on his way to inaugurating another one. The minister was later taken to a safe location.  
Reports said that militants launched a grenade attack at the cavalcade, and then resorted to indiscriminate firing. The area has been cordoned off and search operations are underway to neutralise the terrorists.
Akhtar, who escaped unhurt in the attack, said, "I am unhurt myself but I am very sad because this claimed two lives...I feel very sad for them." 
Former Jammu and Kashmir Omar Abdullah condemned the attack, and expressed grief on the death of civilians. 
Condem this militant attack. Glad Naeem Akhtar Sb is safe & well. My sympathies to families of the deceased & prayers for the injured. https://t.co/RMtoPax1Sh

— Omar Abdullah (@OmarAbdullah) September 21, 2017
Further details are awaited. 
On September 1, one policeman was martyred and seven others were injured after terrorists ambushed a police party in Pantha Chowk area of Jammu and Kashmir's Srinagar district.
Last month, five security personnel were martyred when terrorists stormed into a police camp on August 26.