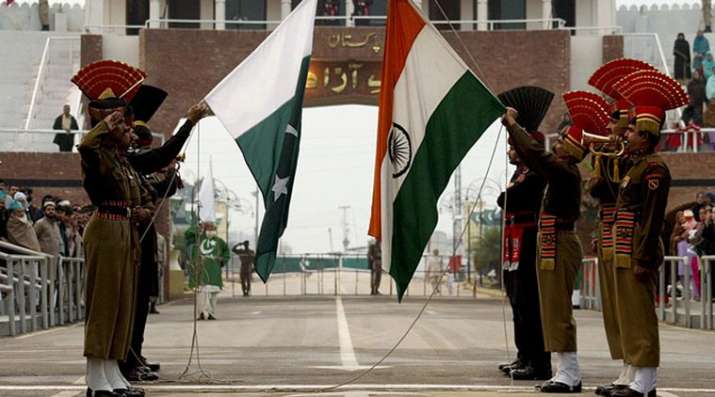 In a landmark decision, India and Pakistan on Tuesday agreed to fully implement ceasefire at the border in accordance with the understanding of 2003 in a Director General of Military Operations (DGMO) level talks through hotline mechanism. 
"Both the DGMOs agreed to fully implement the Ceasefire Understanding of 2003 in letter and spirit forthwith and to ensure that henceforth the Ceasefire will not be violated by both sides," Indian Army said in a statement. 
It was also mutually agreed that in case of any issue, restraint will be exercised and the matter will be resolved through utilisation of existing mechanisms of Hotline Contacts and Border Flag Meetings at Local Commanders' Level.
The hotline mechanism was initiated by Pakistan's DGMO at 6 pm, the statement said. 
It added that both DGMOs reviewed the prevailing situation along the Line of Control and IB in J&K. 
Indian Army DGMO agreed with the proposal to undertake sincere measures to improve the existing situation to ensure peace and avoidance of hardships to the civilians along the borders.
The Pakistan Army also issued a similar statement after the talks.