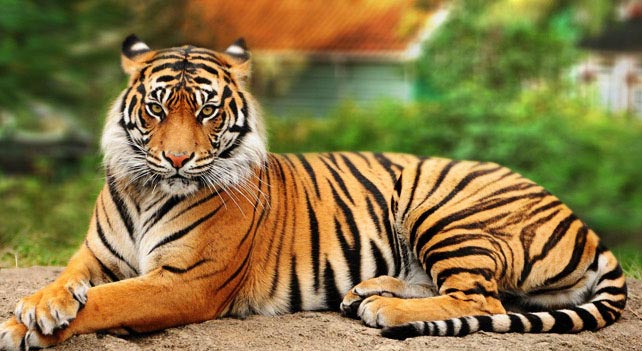 Nagpur: It has been three months since the iconic tiger of Umred-Karhandla Wildlife Sanctuary 'Jai' went missing which has now raised concern. 
To find him various steps are being taken by wildlife enthusiasts. An independent group of wildlife lovers and photographers have announced a cash prize of Rs50,000 to anyone who can help find Jai, the iconic tiger of Umred-Karhandla Wildlife Sanctuary who has been missing for three months now.
According to media reports, reward money will be given to anyone who will give physical evidence and credible information about his whereabouts that can lead to the location of the tiger.
As per reports, on Wednesday wildlife lovers have  decided to request the forest department to deploy Maharashtra's Special Tiger Protection Force (STPF) staff from Pench Tiger Reserve and even CRPF staff in the territorial divisions of Umred and Nagpur as well as Brahmapuri to find out the tiger.
The radio-collared Jai has gone missing from April 18 from Paoni range of Umred-Karhandla, some 60km from city. 
Jai entered jungle folklore by migrating nearly 130 kms in September 2013 from Nagzira Tiger Reserve in GondiaBhandara to Umred-Karhandla. Enroute he crossed several villages and even National Highway-6. 
Jai's disappearance has raised concern all over with each passing day which has led many NGOs, wildlife photographers, tourists, guides, and conservationists to search for the tiger.