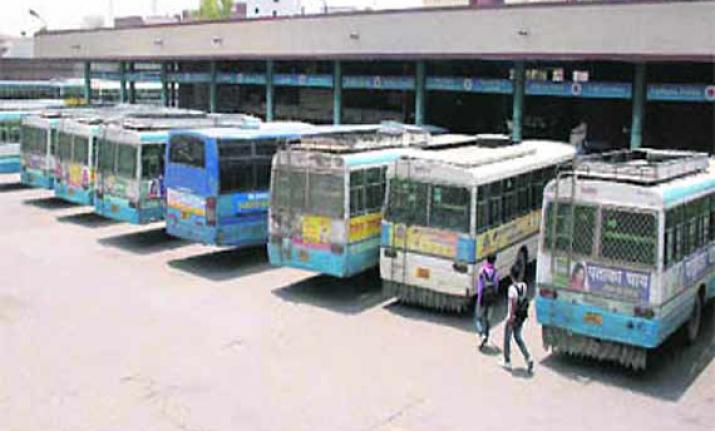 The two-day transport strike called by the Haryana Roadways Workers Union will affect bus services in the BJP-ruled state from today. The roadways union is protesting against the government's decision to hire 720 private buses on a kilometer basis.
The roadways union has been maintaining that the decision of hiring private buses is "unwarranted" and not in "public or employees interests".
The union leaders have said that the government should instead increase the number of buses under the roadways department rather than promoting private players. 
Speaking to ANI, Haryana Roadways Workers Union president, Virendra Singh Dhankhad, condemned the government's decision and said that it went "against the interest of the employees as well as the public."
Claiming that the decision would attract severe consequences for roadways employees, Virendra said that they would not let the government implement the decision.
He further appealed to Chief Minister Manohar Lal Khattar to hold negotiations with the union.
Maintain essential services during strike: HC to Haryana govt
The Punjab and Haryana High Court has directed the Haryana government to ensure strict implementation of the Essential Services Maintenance Act (ESMA) during the two-day strike.
Justice Rajan Gupta has passed these orders while disposing of a petition filed by some private transporters against the strike call given by the protesters.
The private bus operators, in their plea, had argued that the roadways union leaders are liable to be punished for contempt of court, as they have been going on strike time and again despite the undertaking given before the high court earlier that they would not go on strike.
During the hearing of the case, the counsel for Haryana government informed the high court that ESMA has already been promulgated in the state and appropriate action would be taken against those resorting to strike.
In August too, the employees had gone on a day-long strike to protest the state government's decision to introduce 700 private buses in the state.
(With inputs from agencies)