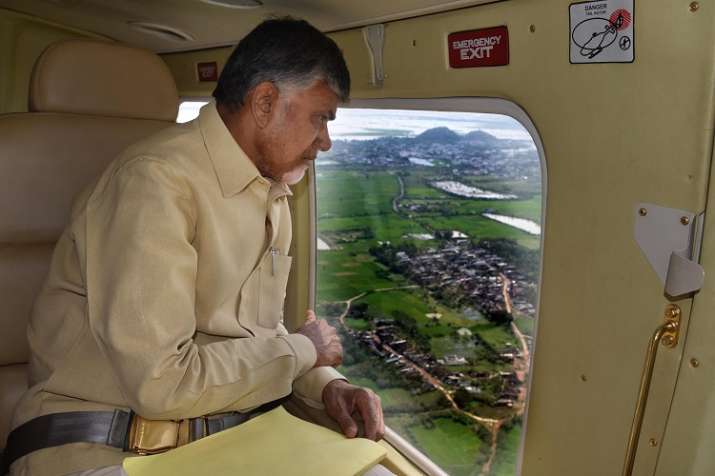 Andhra Pradesh Chief Minister N Chandrababu Naidu who is camping in the cyclone-affected area, has sought Rs 1,200 crores interim relief for two most affected districts, Srikakulam and Vizianagaram.
In a letter to Prime Minister Narendra Modi, Naidu said that cyclone `Titli' hit the two districts in the early hours of October 11 with wind speeds of up to 165 kms an hour and brought heavy rainfall ranging from 10 cm to 43 cms in the two districts.
The cyclone has devastated these districts and left huge damage to properties, infrastructure, agriculture and horticulture crops, and houses resulting in distress and misery to the people. The cost of the damaged properties, infrastructure and other related sectors has been tentatively worked out to be around Rs 2,800 crores. The State Government has already started rescue and relief operations on a war footing. In view of the severe damage, I request the Government of India to liberally and expeditiously sanction the relief,'' Naidu wrote in the letter.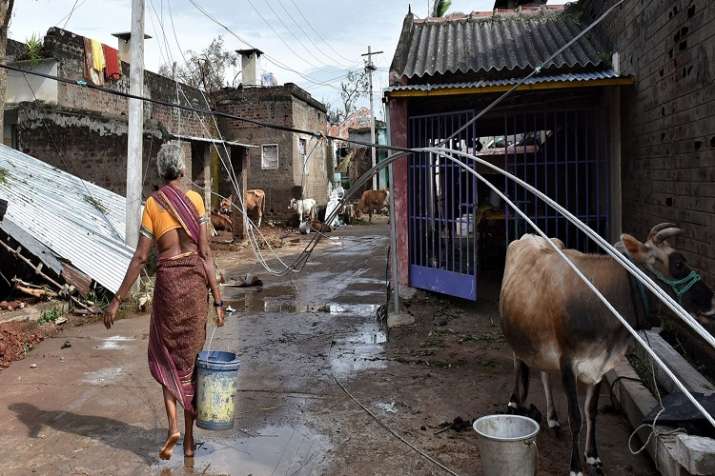 The state government has sought an interim relief of Rs 1,200 crores to be released immediately.
The severe cyclonic storm hit the two districts early Thursday, with winds gusting up to 165 kilometers per hour. Heavy rainfall, ranging from 10 cm to 43 cm, was witnessed in different parts of the districts.
Meanwhile, a release from chief minister's office said eight people (seven in Srikakulam district and one in Vizianagaram) were killed in the "very severe" cyclonic storm while two fishermen were reported missing.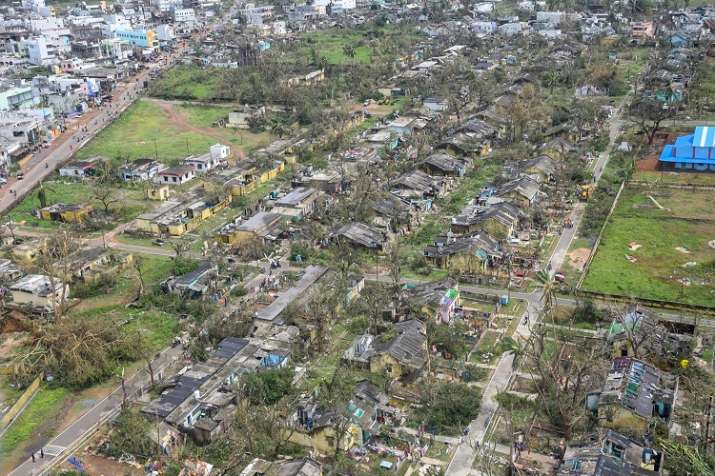 Seven persons died in Srikakulam and one person died in Vizianagaram district, mainly due to house or tree collapse as the cyclone made landfall. The chief minister has announced ex-gratia of Rs 5 lakhs for the families of the deceased.
In all, 290 km of roads were damaged along with 8,962 houses, 80 minor irrigation sources and 16 rural water supply tanks.
The Bharat Sanchar Nigam Limited (BSNL) suffered damage to its infrastructure in Srikakulam district that bore the brunt of the cyclone, the release said.
Agriculture crops in 1,39,844 hectares, including paddy in 1,36,531 hectares, was damaged in Srikakulam while crops in 308 hectares were lost in Vizianagaram district.
Banana plantations in 2,424 hectares were also damaged.