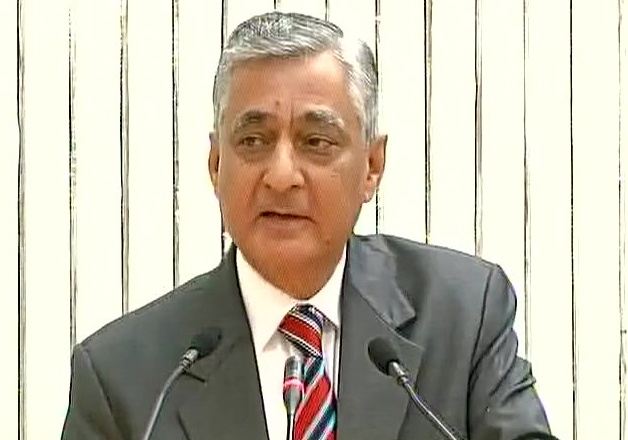 Chief Justice of India TS Thakur today lambasted the central government for sitting over appointments of High Court judges, saying its attitude was lackadaisical from the very issue of filling vacancies to providing adequate infrastructure. 
Stating that there are 500 judges' posts lying vacant in High Courts, Thakur said that courtrooms are lying vacant without judges.
"There are around 500 vacancies in High Courts today. 500 High Court judges should be working today, they are not working," the CJI said.
He further said that in principle, the judiciary was not against the formation of Tribunals because it would relieve court duties, but the problem arose from the lack of adequate infrastructure provided to the Tribunals.
"Government is not ready to give proper facilities. Vacancy apart from infrastructure is a major concern for tribunals. Tribunals are not equipped and are lying empty. Today a situation has come that when no retired Supreme Court judge wants to head a tribunal... Posts are falling vacant and I am at pains in persuading my colleagues who are demitting office to accept these appointments," he said.
Law Minister Ravi Shankar Prasad, however, disagreed and said the government has made 120 appointments this year.
"We respectfully disagree with him (Chief Justice). We have made 120 appointments this year. Since 1990 there have only been 80 appointments. 5,000 vacancies are there in lower judiciaries in which the government of India has no role to play. That is something for only to judiciary to take. As far as infrastructure is concerned, that is a continuous process," Prasad said.
The centre and the top court have been at war since the Supreme Court struck down the National Judicial Appointments Commission (NJAC) Act, which was brought in to end more than 20-year-old practice of judges appointing judges under the collegium system, with government having no say in the process.
Earlier, the Centre had conveyed to Supreme Court that it had returned to the collegium or its reconsideration of 43 of the 77 names recommended for the appointment of judges in various High Courts and that the remaining 34 have been appointed as judges.
On October 28, the court had lashed out at the government for failing to appoint judges in various High Courts despite the collegium clearing some of the names more than nine months ago.