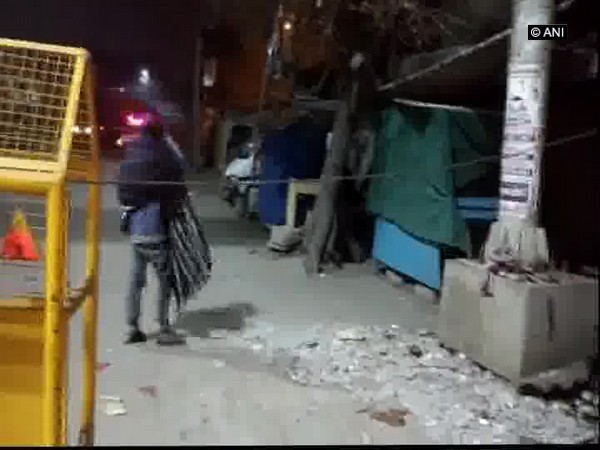 A 21-year-old biker lost his life after his neck got stuck in a wire tied between two police barricades placed on the road near West Delhi's Netaji Subhash Place on Wednesday night. Following the incident, seven police officials have been suspended.
The victim, identified as Abhishek, was returning home at 1 am, when he met with the freak accident on the road where the wire was tied between the barricades by the beat constables. The police said the deceased worked as a private cab driver and was returning to his Netaji Subhash Place residence.
"When he reached near the Subhash Place police station, he was passing through four police barricades. His neck got stuck in the wire that was tied between two of the barricades. He died on the spot," Deputy Commissioner of Police Aslam Khan said.
A case has also been registered with the Delhi Police under section 304A of Indian Penal Code (causing death by negligence).
"There were two barricades which were tied to each other by a wire. There was no light when he was coming towards the barricades and the wire hit him," Sunil, a relative of the victim said.
"He succumbed to his injuries a little while after being hit. There was no police officer here and it was the locals who tried to help him. There should have been a PCR van over here. Minutes before this incident, another man had bruised his neck due to the wire," he added.
Meanwhile, the victim's mother has demanded an investigation into the matter and called for stringent action against the guilty. "My boy wanted to join the police forces and the police force has taken his life. He had gone to attend a wedding in Delhi and while coming back to his home, this incident took place. I demand punishment for those who are responsible.", she said.