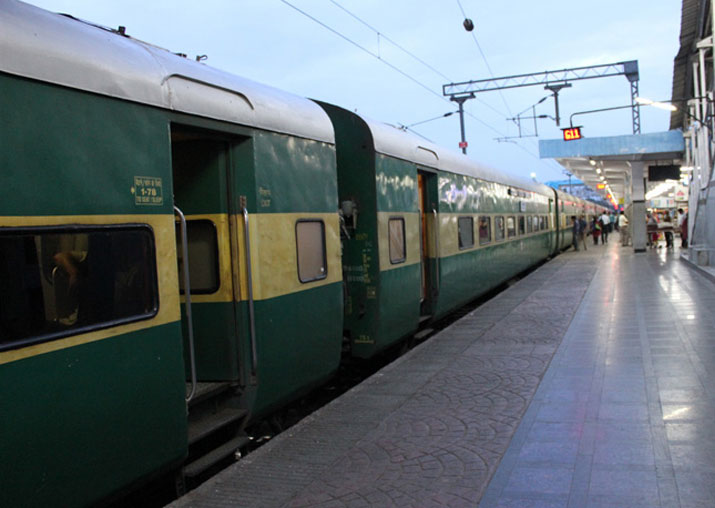 In an apparent confusion over numbers, an assistant station manager (ASM) in Ghaziabad mistakenly routed a Bihar-bound Garibrath Express towards Aligarh in Uttar Pradesh.
The 12204 Amritsar-Saharsa Garibrath Express was supposed to go through Mordabad, but, it seems, the official confused it with the 12506 North East Express (Delhi-Guwahati), and put it on a different route, which goes to Aligarh, an official said today.
However, the Garibrath's driver realised the mistake and stopped the train just after it left the station.
"The assistant station master, Ghaziabad, has been suspended. Investigation is underway in the case. However, it seems that the official read the number of the train wrong," Northern Railway spokesperson Nitin Chowdhury said.
He said that the Garibrath's driver realised that it was on the wrong route and stopped it soon after it left the station, and the train was brought back to Ghaziabad.
One track from Ghaziabad goes to Moradabad and another to Aligarh, the official said, adding that the incident took place last afternoon.
Officials privy to the incident said that it was not clear how the assistant station manager made the mistake as the entire process of routing trains was automatic at Ghaziabad.
"The system is one of automatic route relay, however, if you set or insert incorrect data like a train's number, the route taken by a train will be wrong. It's like providing your phone wrong GPS instructions. What actually was the problem with the official concerned will be revealed only after a detailed enquiry," an official said. ​