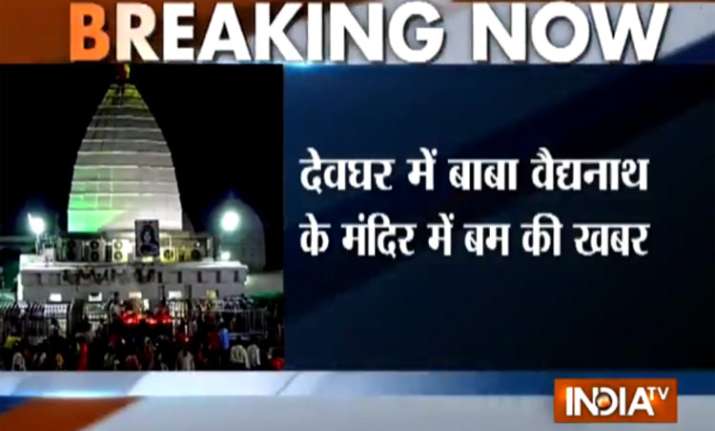 Baidyanath Temple in Deoghar district of Jharkhand was on Sunday evacuated after reports of bomb threat, police said. The temple attracts millions of devotees in the month of Sawan. Police received intelligence inputs of a bomb in the temple complex and soon started evacuation process and began the search operation. According to reports, the police have located a "grenade-like" device in the complex.
The authorities have stopped devotees from entering the complex and advised them to visit the temple only after it is declared safe. 
There is heavy presence of police force in the complex. A bomb squad has also reached the spot. 
Lakh of kanwariyas (devotees of Lord Shiva) visit the temple on Mondays during the holy month as the day is considered auspicious. 
The Baba Baidyanath temple complex consists of the main temple of Baba Baidyanath and 21 other smaller temples.