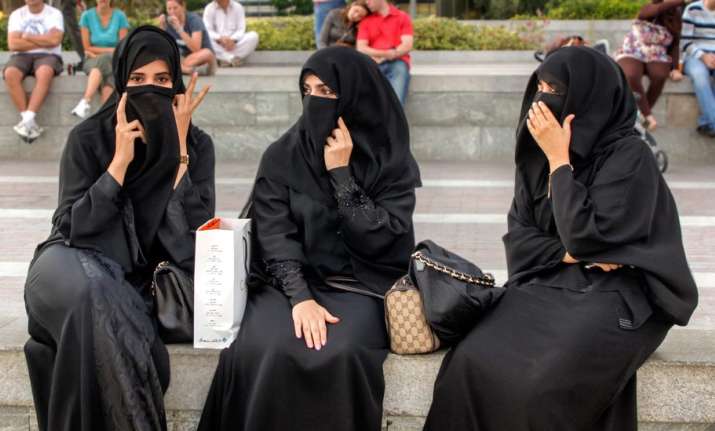 Triple Talaq outlawed: the message from the Supreme Court of India had travelled far and wide, but Razia was unaware of the verdict that could pave way for that long-elusive justice she had been fighting for. 
A local reporter broke the news to the 26-year-old resident of a hamlet in Uttar Pradesh's Shahjahanpur, about 350 km from Delhi. And since then she has been grappling with the import of the top court's verdict today, banning the practice of instant divorce. 
"Does that mean my case will finally be taken up for hearing? Does that mean the policemen who turned me away from the station will be acted against? Kya mujhe ab nyay milega (will I get justice)," she asked. 
Nearly two years ago, Razia's world turned upside down when her husband of eight years allegedly moved to Saudi Arabia after giving her an instant divorce, over the birth of their two daughters, including one with a physical handicap. 
"When I approached the local police station, I was turned away. The police said my case was related to the Muslim Personal Law. I was asked to move court," she said. 
Razia did so, but it was a slow process. 
"There has been no progress in the local court," she told PTI over the phone from Shahjahanpur. 
Hasina Khan of Bebaak Collective, who was among the petitioners against triple talaq in the Supreme Court, said the challenge now was to spread awareness on the momentous decision, on how it would strengthen the case of thousands of women like Razia. 
"For the first time, the issue has been viewed through constitutional lenses. It will take time for it to percolate down to the lowest level. But apart from the judicial process, including in ongoing cases, it will have a deep impact on deep-rooted prejudices in society," Khan said. 
Shayara Bano, a victim as well as the most prominent petitioner against the practice, said it was a momentous and historic occasion for Muslim women across the country. 
"I support and welcome the judgement. I feel good for women across the country, for their future and the future of their children and my children. This is a historic day," Bano told reporters. 
The verdict has come as a saviour for those who have been harassed and threatened with instant divorce, said one such victim of the practice, Rubina from Lucknow.
 
"We have been harassed in the name of Muslim laws. With this verdict, men will find it hard to divorce women as earlier it was easy for them to do so. But now the law will be in our favour. The thought of going through a legal procedure for talaq will make them think twice about divorce," she said. 
Rubina, 24, had married an affluent man double her age but was soon harassed for dowry and was forced to undergo an abortion under the threat of a triple talaq. 
The triple talaq issue had come to the fore in Februarylast year when Shayara Bano, divorced through the practice, petitioned the Supreme Court for a ban on instant divorce, on polygamy and nikah halala, under which a woman divorcee seeking to re-wed an ex-husband has to first consummate a marriage with another man. 
Subsequently, thousands of Muslim women across the country formed pressure groups and spearheaded signature campaigns demanding that triple talaq be abolished. 
According to experts, Islam views marriage as a civil contract based on consent, unlike Hinduism, for instance, where it is a sacrament. 
At the core of the controversy was the dispute over the forms of dissolution of that contract. 
Under talaq-ul-sunnat, there has to be a three-month period called iddat between the pronouncement of talaq by a husband and a lawful separation. Talaq-e-bidat authorises a man to do so in a single sitting. 
The Court has outlawed talaq-e-bidat. 
"All personal laws are gender-biased. And it isn't only about triple talaq. The Muslim personal law is problematic in terms of divorce, property rights, inheritance, adoption rights. We maintained that triple talaq is unconstitutional," Khan said. 
The controversy around triple talaq, was in many ways, reminiscent of the Shah Bano case of the Eighties, which was a landmark step in Muslim women's fight for social justice and equality -- but with a disappointing end. 
In 1985, the SC had decisively ruled in favour of Bano, who had sought maintenance from her husband who had divorced her. But following a backlash from orthodox Muslim groups, the then Rajiv Gandhi government diluted the order through an Act.