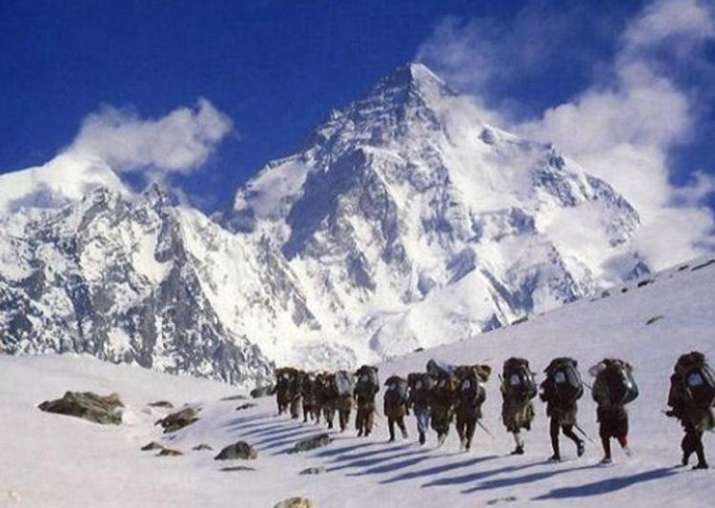 In the wake of cloudburst incidents in Uttarakhand, the External Affairs Ministry on Tuesday said that all Kailash Mansarovar pilgrims are safe and secure and Uttarakhand government is in constant touch with them. 

 

MEA spokesperson Raveesh Kumar said Uttarakhand government and Indo-Tibetan Border Police (ITBP) are taking steps to ensure a safe journey to Kailash Mansarovar by pilgrims. 
"Incident of cloud burst in #Uttarakhand. All yatris safe and secure. Constant watch & contact with Uttarakhand Govt and @ITBP_official Yatris given option to continue yatra keeping weather in mind. Uttarakhand Govt and @ITBP_official ensuring safe & smooth conduct of yatra," he said in a series of tweets.

 

 Kumar said in another tweet, "Batch 16 moved back from Sirkha to Dharchula due to weather conditions while batch 12 return to Delhi tonight." 
"Batch 13 arrived in Gunji. Will take helicopter to Dharchula tomorrow on their return journey while Batch 14 completing Kailash parikrama," he said.  "Batch 15 in Taklakot, Tibet after completing Kailash parikrama. Will cross into India tomorrow," he added.  Two cloudbursts hit Uttarakhand's Pithoragarh district yesterday. 
The first cloudburst had occurred near Tawaghat, sending a rivulet, the Mangti Nullah, into a spate and its swirling waters swept away a few shops and three Army tents.  The second cloudburst also occurred at around the same time at Malpa and swept away six persons. Rescue teams recovered four bodies from the area while two were still missing.