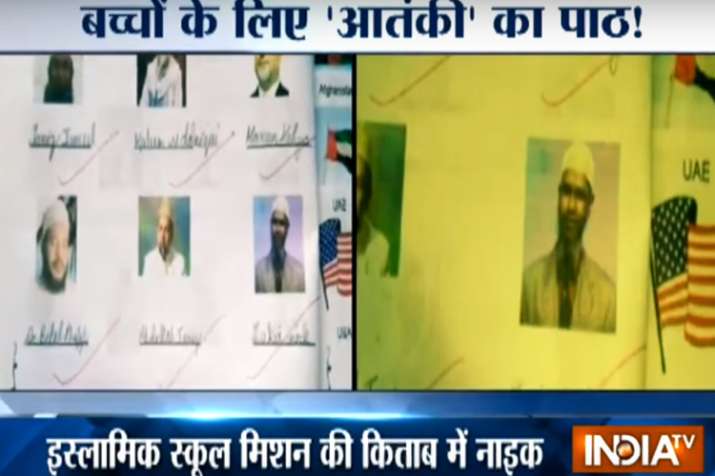 One of the schools in Uttar Pradesh's Aligarh district came under the scanner of the state government on Friday for allegedly portraying controversial Islamic preacher Zakir Naik as an "important Islamic personality" in a book published by them. 
The textbook 'Ilm-un-Nafe', published by the Islamic Mission School in Aligarh's Dodhpur area for Class 1, had chapters of nine famous Muslim personalities. One of them features Zakir Naik, who is being probed under terror and money laundering charges by the NIA.
The government has issued a show cause notice to the school administration, and a three-member inquiry committee has been set up to inquire into the matter. 
On the other hand, the school management has claimed that the book – aimed at enhancing children's general knowledge – was published in 2015, and that the new edition of the book has been modified.
Dr Konen Kausar, manager of the school, who compiled the controversial book, said that the allegations being levelled against them were baseless. 
Naik, 51, who is currently abroad, fled India on July 1, 2016, after terrorists in neighbouring Bangladesh claimed that they were inspired by his speeches. 
The Indian government had banned Naik and his organisation Islamic Research Foundation for five years and declaring it an unlawful organisation.
Naik is also accused of spreading hatred through his speeches, funding terror groups and laundering money. The NIA last year had registered a criminal case against him.