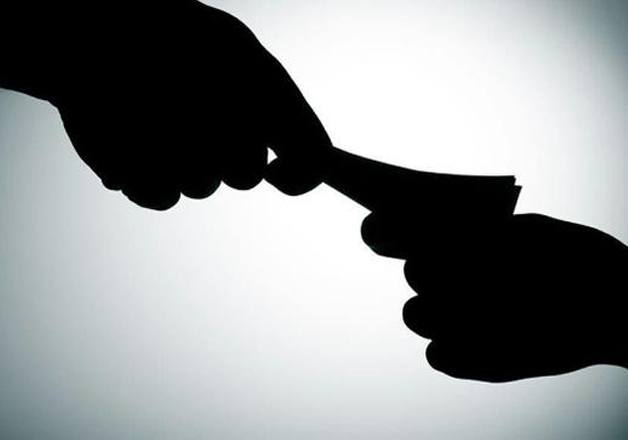 As many as 70 percent of respondents in a survey conducted last month agree that Prime Minister Narendra Modi's demonetisation initiative can help curb corruption in the long term.
Multinational professional service Ernst & Young's (EY) Fraud Investigation & Dispute Services, the agency which conducted the survey, released its report on Thursday -- on the eve of the International Anti-Corruption Day, which is observed annually on December 9.
The report said that the 40 percent of respondents said that they never attended an anti-bribery and anti-corruption (ABAC) training done by their organisation. 
"Corruption continues to be a threat to fragile financial markets globally. Market sentiment shows that the Government's demonetisation drive is expected to weed out black money, which has been hoarded in the form of cash, and consequentially have an adverse impact on corruption and perpetrators of unethical practices," Arpinder Singh Partner and National Leader, Fraud Investigation & Dispute Services, EY India, said.
Another interesting aspect of the survey is that 15 per cent did not know that they may be held responsible for improper activities, which are done on behalf of their organisation.
According to the report, a key anti-corruption regulation, the Prevention of Corruption (Amendment) Bill, 2013, is awaiting the government's assent and is aimed at strengthening the law and meeting the country's commitment under the United Nations Convention Against Corruption.
"When the proposed amendments are passed, India's anti-corruption landscape is likely to see a paradigm shift that will invoke a heightened sense of accountability within companies, managements and boards," the report added.
In another survey, conducted by citizens connect platform LocalCircles, a majority of citizens also say that demonetisation policy, which is focused on reducing black money and increasing cashless transactions, will help in reducing corruption.
Around 68 per cent of surveyed people said that they expect corruption will drastically reduce in the next five years.
The survey, in which 8,681 people participated, 16 per cent said that the reduction in corruption will only be marginal and 16 per cent said that there will be no reduction in corruption in India at all.
Forbes recently named India as one of the most corrupt country's in the world with Transparency International ranking it at 76th out 168 in its 2015 corruption perception index.
On another question in the survey, four in 10 respondents said that they paid a bribe last year to get work done. Of those who paid bribes, 32 per cent citizens paid to the civic body.
While 31 per cent paid bribes to the local and traffic police, 31 per cent paid bribes for various registration and taxation related matters while only 6 per cent paid bribes to the local electricity board or power department.
According to the survey, 49 per cent citizens said that there has been no reduction in corruption in the state government and local administration in the last two years.