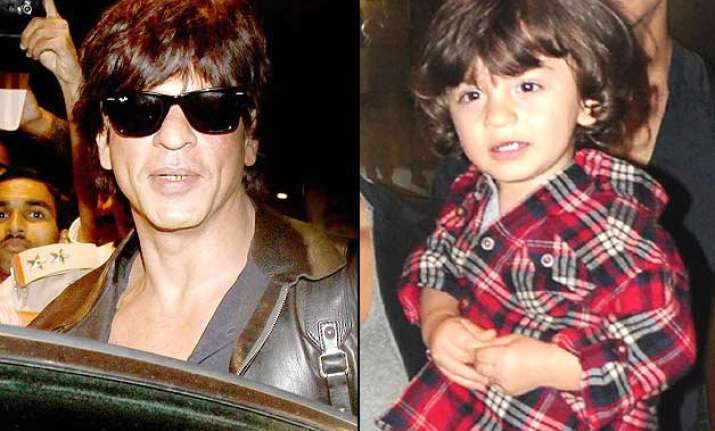 New Delhi: Shah Rukh Khan and his little son AbRam do not have much in common. But, when it comes to fashion and style, even little AbRam is not so behind.
Recently, as the entire Khan family was spotted coming out of Mumbai airport from their exotic New Year vacation, what intrigued us is something you will find even more exotic. While Shah Rukh-Gauri's youngest kid, AbRam was happily settled in her mother's embrace, King Khan came out of the airport moments earlier.
Bollywood's superstar Shah Rukh Khan, who is always stylish and classy with his appearances, can be seen doing a rather grungy hairdo these days. And copying him is his beloved son AbRam.
While the actor is in no hurry to bring his kids into the showbiz world, the little AbRam has already done a debut with the last year superhit 'Happy New Year.'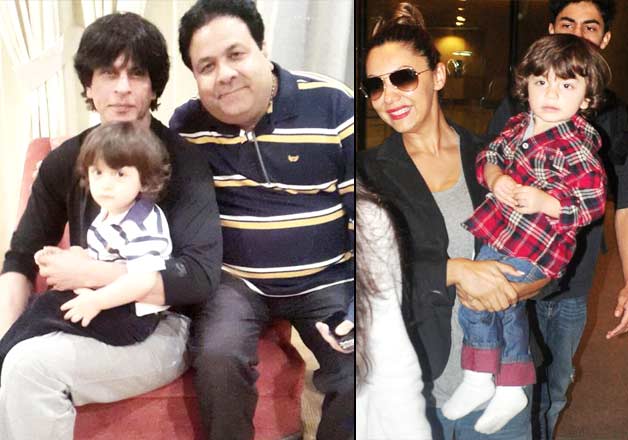 Both AbrAm and daddy SRK were spotted in a similar hairdo off lately too when a close pal and MP, Rajeev Shukla shared a pic on Twitter.
The family celebrated their New Year in Dubai and Shah Rukh even expressed his excitement on being with the family through a post on Twitter. His post read, "48 hrs of uninterrupted unadulterated unconditional love with my Trimurti. No place I'd rather be than holding u three. Aryan Suhana AbRam."