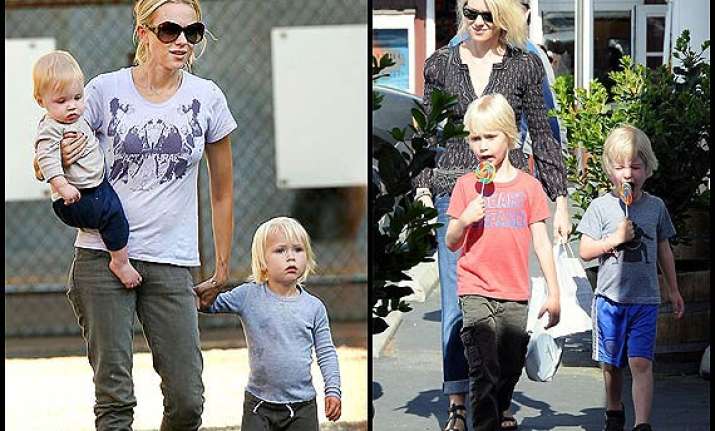 Los Angeles: Actress Naomi Watts doesn't step out until she gets a thumbs up from her family on her appearance.
Watts said that she doesn't truly feel glamorous until "I've got the thumbs up from everyone in the house", reports eonline.com.
She has two sons - Sasha, 6, and Samuel, 5.
"My sons? They're very honest. My youngest one particularly has been known to say, 'Ewww, Mommy, I don't like that dress'," she said.