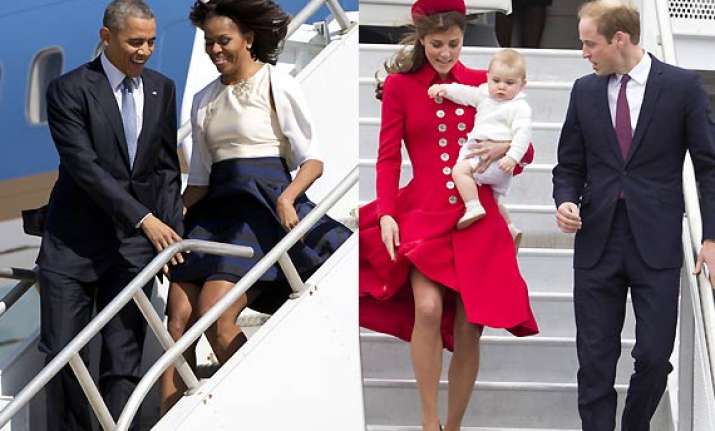 Seeing President Obama's act of help for his wife we must say, Prince William must learn something, as we have never seen him help his wife averting such moments.
We are talking about two similar incidents happened at two corners of the world and both involving global names, U.S. President Barack Obama and British Prince William.
Recently, when a moment of embarrassment surrounded the First Lady of US, Michelle Obama, where her skirt blew up with the gust of wind, we caught her husband President Obama coming to her rescue being a true gentleman.