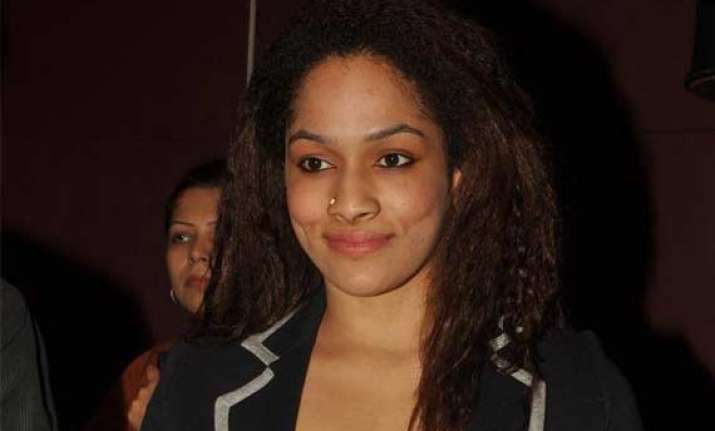 New Delhi: The brand Satya Paul Thursday announced the end of its creative collaboration with young designer Masaba Gupta.
Masaba joined the brand in 2012 and was instrumental in adding a fresh twist to the brand's collection. Her final collection for Satya Paul will come out in November this year.
Satya Paul and its parent company, Genesis Colors, would like to thank Masaba for her extraordinary contributions and wish her the very best with her future endeavours, said a statement.
Masaba, daughter of cricket legend Vivian Richards and Indian actress Neena Gupta, was only 24 when she took over the responsibility as fashion director at the brand.
"As two wonderful years of being Satya Paul's fashion director come to an end, I am grateful to Sanjay Kapoor (managing director at Genesis Colors) for giving me the opportunity to become an integral part of the legendary label. It has been a great learning curve for me and I am thankful to my team without whom this career-defining journey would not have been possible," said Masaba.
Satya Paul, known for its ingenuity in design and a vivid colour palette, was established in 1985 by its namesake. As part of Genesis since 2001, the brand has footprints at over 30 locations in the country.
Known for quirky prints, with feminine drapes and silhouettes, Masaba prefers to use organic fabrics with classic weaves, patchwork and all in vibrant colours.
While in charge at Satya Paul, Masaba tried to revolutionise the design elements.
Acknowledging her contribution, Kapoor said: "Her distinctive approach to design and innovative spirit gave a newfound energy to Satya Paul that we will continue to take forward. I am confident of her future as an exceptional fashion designer and wish her all the best."
Masaba made her foray in the fashion industry with GenNext fashion show at 2009 Lakme Fashion Week. Her collection helped her win the most promising designer award at the event. It was followed by the launch of her flagship store in 2010.