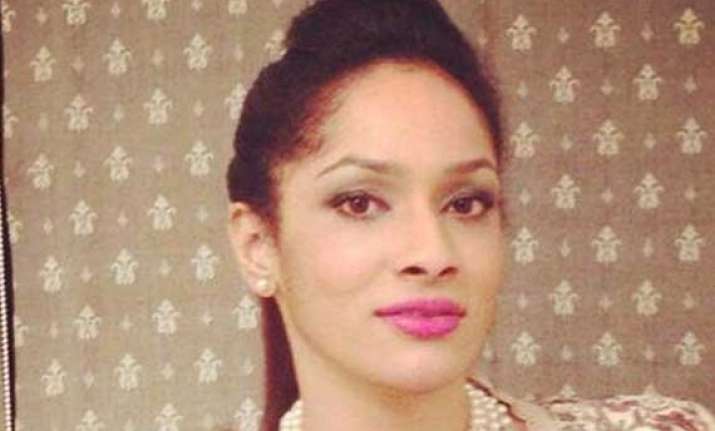 New Delhi: With "patakha" as the muse, designer Masaba Gupta presented her new collection at the ongoing Wills Lifestyle India Fashion Week (WIFW) spring-summer 2015 here.
 
The collection combined the feistiness of a patakha and delicate florals that could also be seen on the hair of the models, who sported patakha and garland on the tresses.
 
There were straight cuts, earthy motifs of zodiac signs and embellishments like splinters of diamonds.
 
"The prints were inspired by zodiac signs like Libra and Capricorn," said Masaba.
 
"I also did drapes for the first time and statement neckpieces," she added.
 
With dominating colours like white, black and gold, there was something for every woman - saris, suits, short dresses or long length ones with high slit.
 
While the clothes grabbed eyeballs, a dance performance in the middle of the show was lauded too. Men in white and women in black, kept everyone glued as the group performed Chao from Manipur and contemporary dance forms.
 
As usual, Masaba's mother and actress Neena Gupta came to support her.