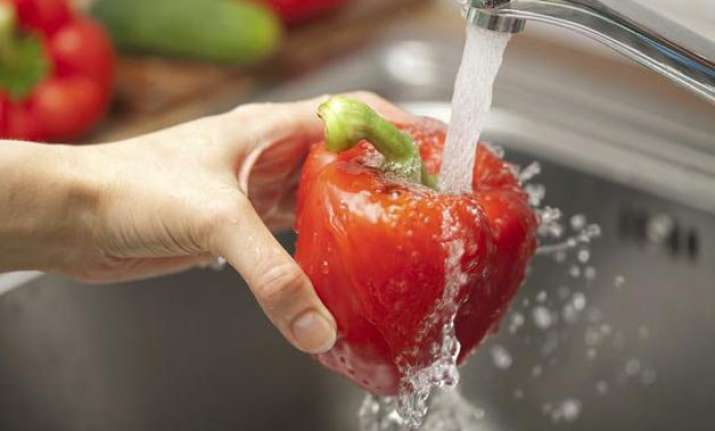 New Delhi: All across the world people are celebrating the World Health Day today. The theme of this year's World Health Day is 'Food Safety'.
While we are always particular about the big disease, we never take care on small practices. These small practices in our lifestyle can bring a wider change in our health.
While food safety is a shared burden across industry and government, individuals have a huge role to play in making sure the food they eat is safe and nutritious.
ALSO READ: World Health Day: PM Modi prays for people's good health
Let's look at a few ways we can all be sure to make the best food choices for our families.
1. Wash Your Fruits, Veggies and Hands
Before you take any food, hands should be properly washed and clean. Scrub hands with soap for at least 20 seconds and rinse.
2. Separate
Never uses a single thing for various purposes. Use separate cutting boards, plates, utensils and knives for raw meat and other foods. Damp dishcloths are breeding grounds for bacteria so wash and dry before use.
3. Cook thoroughly
The food should be cooked thoroughly. Harmful bacteria grow rapidly between 4°C and 60°C.  Meats, poultry, fish and eggs get contaminated faster than grains and vegetables/ Cook thoroughly to over 75°C. Harmful bacteria multiply rapidly when the food is cooled and then re-heated. Reheat to 75°C before eating.
4. Store your food at the right temperature
Do not leave food out to cool, refrigerate within two hours. Refrigeration is one of the best ways to keep food safe.
5. Throw contaminated food
If in doubt, throw it out. Contaminated foods don't always look or smell bad, so if in doubt, throw it out.
6. Pay attention to the expiration date
Contrary to popular belief, not all unsafe food will smell or taste bad. While hyper-processed food usually survives well past its expiration date, it's best to avoid those sorts of foods in the first place.