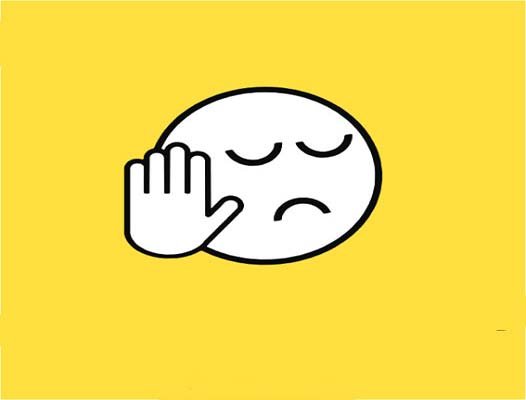 'Dekh Bhai' memes have lately become very popular among Indian netizens.
In recent times, Internet has been bombarded with hilarious memes of angry cat, funny dog, bitch please, Alok nath etc that have tickled our funny bones to no limits.
If you are still unaware of this development then we have compiled a list of memes which might come in handy on social media.
1. For the smelly ones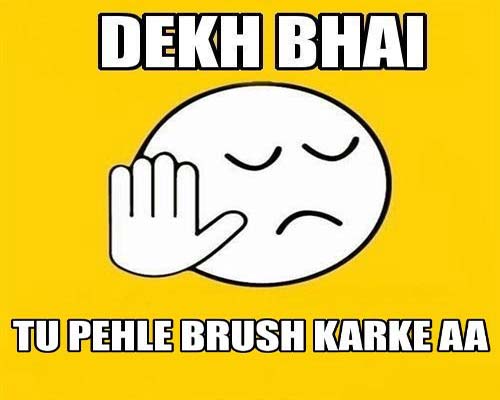 2. Fully Justified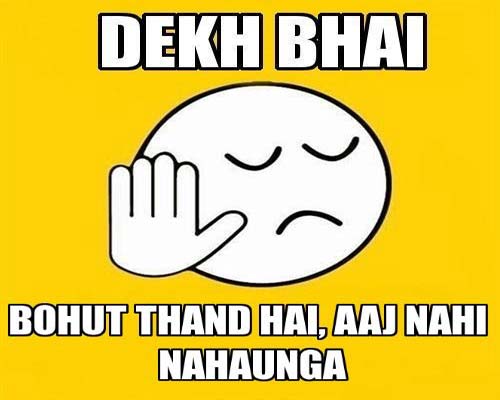 3. Sutta prem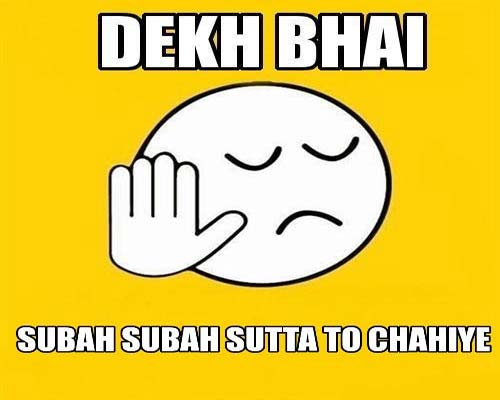 4. Way out of your league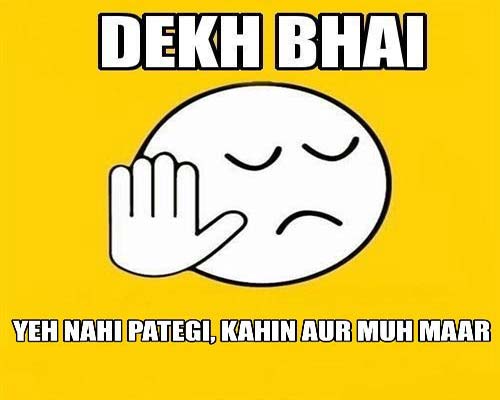 5. For the Loud-mouths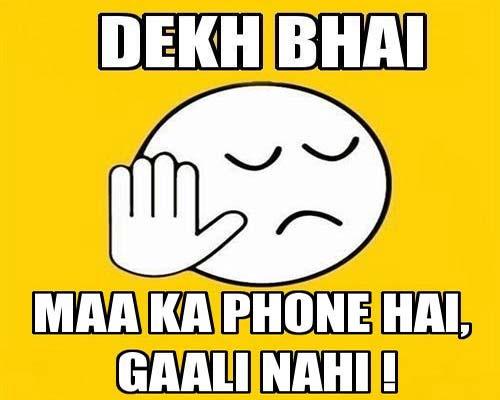 6. For the nihilists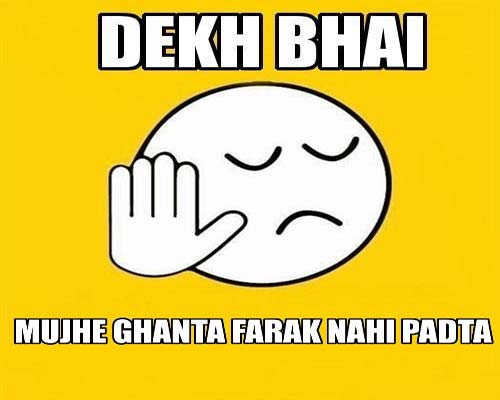 7. For the fools who hurt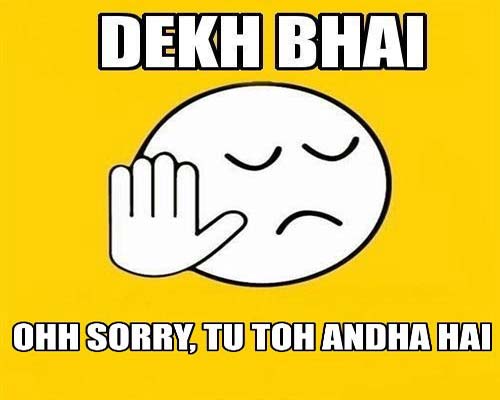 8.Limitations of dosti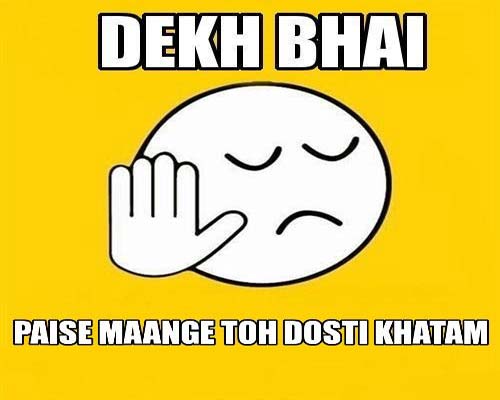 9. For the frustrated souls
10. For the fekus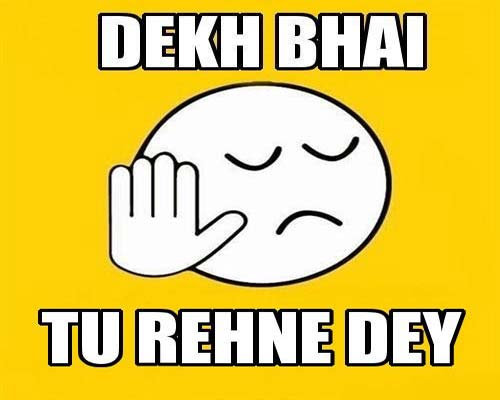 11. For them who poke nose in others business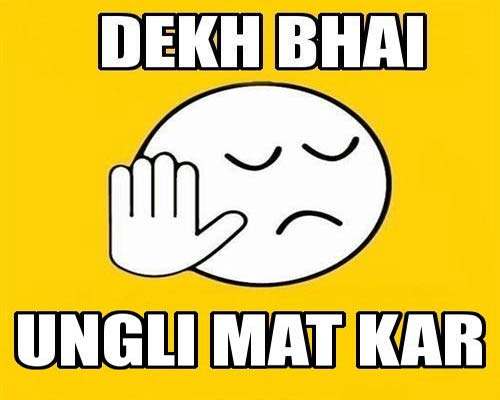 12. Writers who are exploiters :-kuch bi kar par  aise mat likh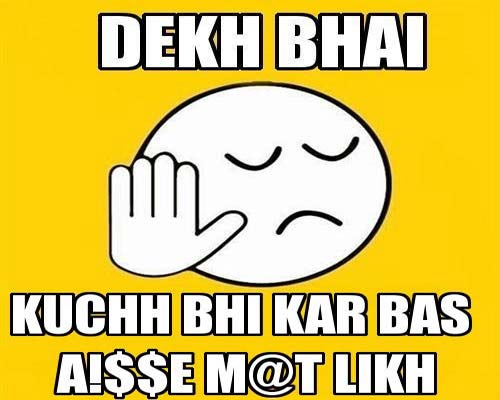 13. Lessons of life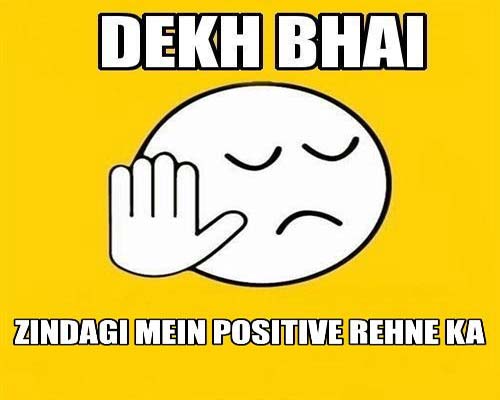 14.  when someone performs below par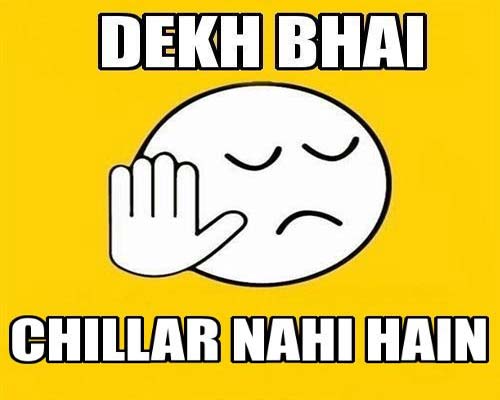 15. The confident bloke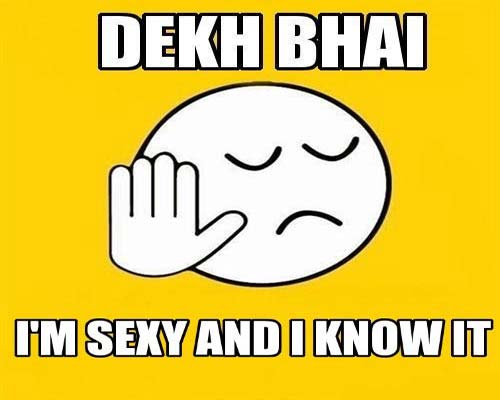 16. Attention please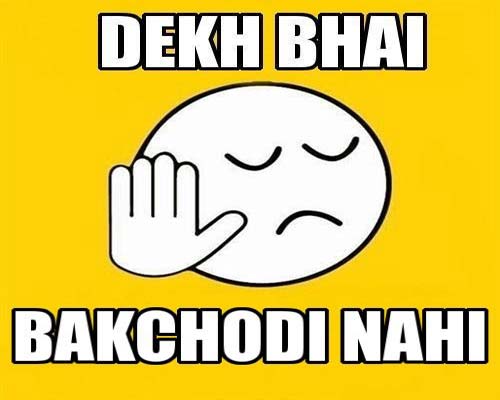 17. Cuss words only in my language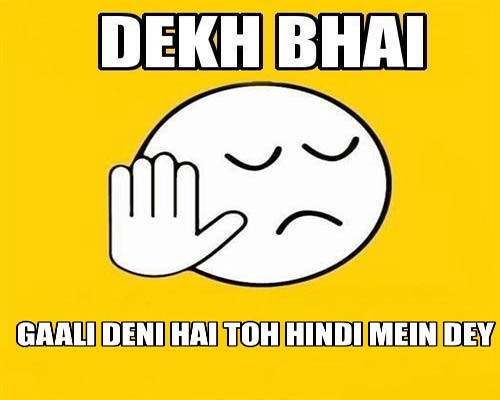 18. for them who  misconstrue their taste as universal one
19)   Bol bacchan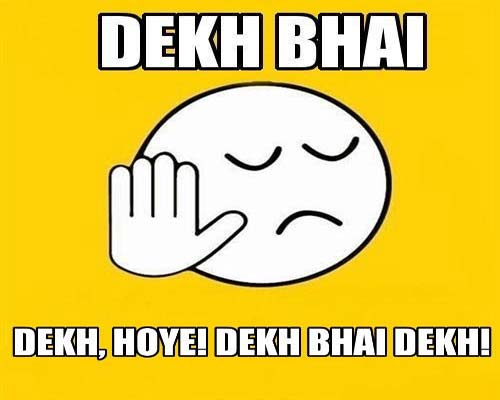 20.  For the pretty girls