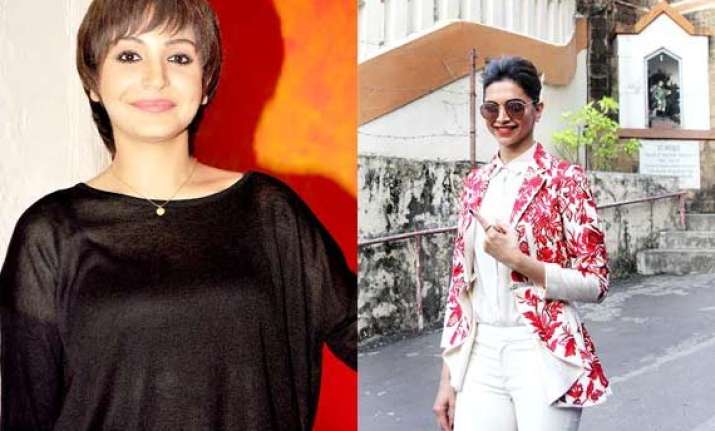 New Delhi: Like last week we are back to keep you updated about the unusual fashion picks of Bollywood celebrities.
 
We have often noticed that Bollywood celebs day-to-day appearances are combination of style and comfort.  You can see a perfect blend of class and style whenever these actors or actresses make any public appearances.  
Sometimes these styles get high marks on fashion meter while sometimes they fail to impress fashion police. With the passing weeks, Bollywood stars are getting better and better with their style and fashion sense.
So let's look at how these celebs impressed with their unique sense of style this week!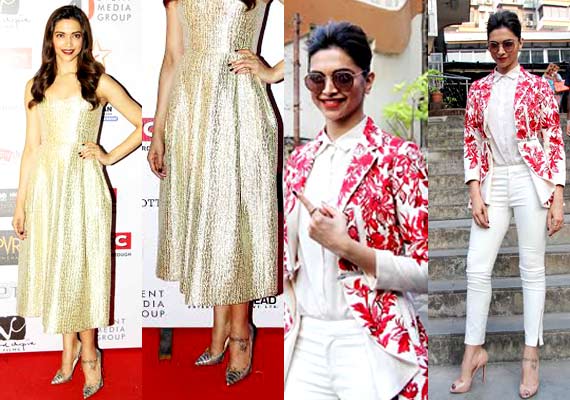 Deepika Padukone- Goddesses of style and fashion is ruling the red carpet wherever she goes. Deepika is known for her quirky fashion sense and she has always proved that.
Deepika Padukone looked alluring on the red carpet of 16th MFF as she chose a gold-tone Alex Perry dress. The pretty actress wore a sliver toned Louboutins to make the look more shimmer. The rare combination of gold and silver arrested out attention.
Not many people will try to go with two shimmer colour but fashionista like Deepika can only pull such style with such ease.
We all know Deepika's love for white and so she never fails to flaunt this colour. These days the lady is exhibiting a new style. Like her last 'all white' appearance, this time too the lady wore all white ensemble and added a variation by wearing a floral blazer. Even the big retro sunnies made the look glamorous.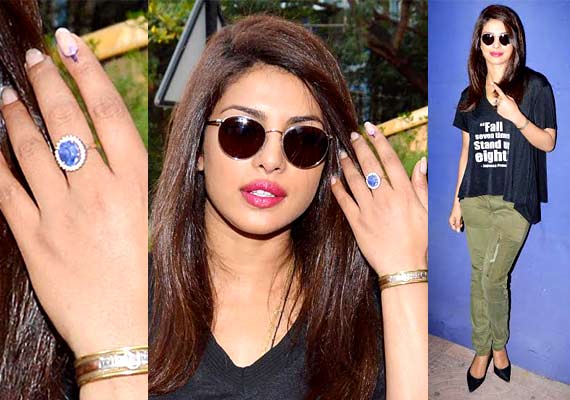 Priyanka Chopra-Next on the list is Priyanka Chopra. The former beauty queen was seen wearing casual attire while casting her vote during election.
But even in her simple attire she added a touch of glamour with a royal aqua blue ring.
The heavy ring on her left hand looked gorgeous on her. This shows how a single piece of jewellery can change the look.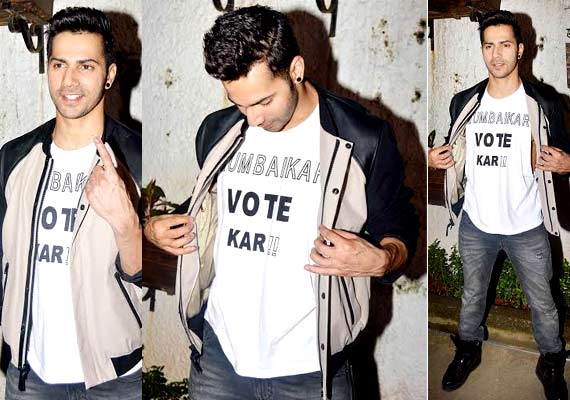 Varun Dhawan- He is one of the most fashionable actors in B-town at present moment. Wearing a usual shirt and blazer Varun was seen at an event.
But the message on the t-shirt was rare and unique. The actor spread the message with all élan.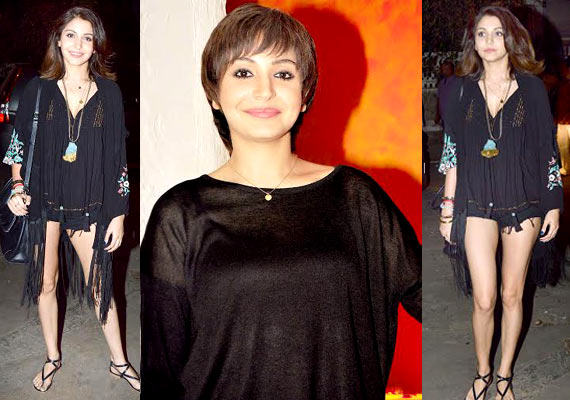 Anushka Sharma- The cute and chirpy actress of tinsel vile, Anushka was seen in all new avatars. The actress was sporting a new pixie cut.
It is a very daring step for a girl having long beautiful tresses to cut it into pixie but Anushka looked all happy.
Well, if you're amazed after reading this, then you should know that Anushka is wearing a wig but in case you want to go short hair, you can try this Rihanna style cut. Or maybe Anna Hathway, depends on your choice.
Anushka was seeing wearing a very short romper at the screening of a film. Though the dress looked pretty but its cuts and drapes were quite unusual. The trendy neckpiece looked elegant on her.