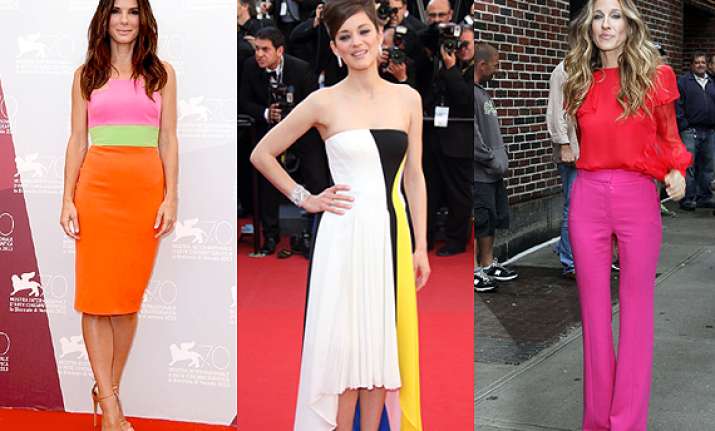 Los Angeles,The first thought of wearing a bright top with bright bottom might seem like a faux pas, but when coupled correctly, you can look chic just like the stars.
Actress Sarah Jessica Parker doubled up the brightness with a red top and hot pink pants and she still looked like a style icon, reports eonline.com.
The look can also be easily translated to evening wear. Choose dresses that incorporate multiple blocks of colour within one garment.
Actress-singer Naya Rivera once wore a bodycon colour block dress to awards ceremony.
If colours scare you, there is also the option to keep your ensembles a little simpler with a classic black and white colour block!
You can even pick accessories. Be it color blocked purses or crossover bags, you can go bold this season.