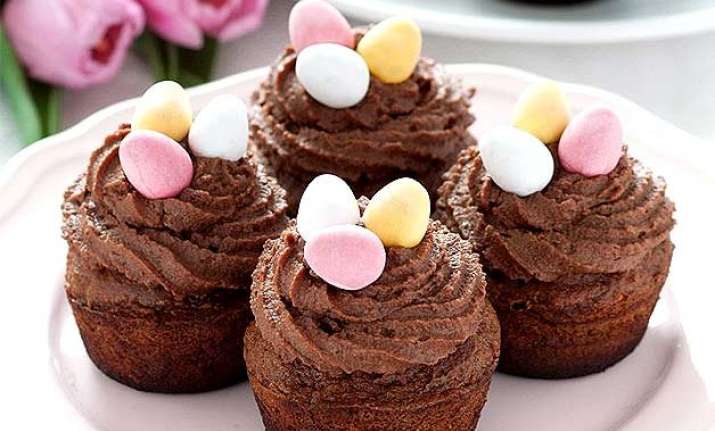 How to make cupcakes at home?
New Delhi:
Tiny things make our world a lot more easy and pleasant. And one of the most adorable tiny things this world has offered us is an awesome looking and deliciously prepared 'cupcake.'
These little bunches of yummy happiness are as awesome to taste as beautiful they look. However, preparing them at home can be a real task sometimes.
Therefore, for all those cupcake lovers, here follows an easy recipe to prepare chocolate cupcakes at home. Have a look!
Ingredients:
Sugar - 2 cups
Butter - 2 1/2 cup
Cocoa powder (unsweetened) - 1 cup
Eggs - 2 large
Baking soda - 1/2 table spoon
Salt - 1 tablespoon
Milk - 1 cup
Vanilla extract - 2 table spoons
All purpose flour - 2 1/2 cup
Baking soda - 1/2 table spoon
Method:
1. Heat the oven at 176.6 degree C or at 350 degree F and line cupcakes molds with paper liners.
2. Add butter, sugar, cocoa powder, baking soda, baking powder and salt in a bowl and beat them till thoroughly blend.
3. Add eggs and beat again for a minute or two, followed by adding milk and vanilla extract.
4. Now mix the flour into the batter and blend again completely.
5. Scoop the batter and fill the mold. Put the tray in oven.
6. Take it out after making sure that they are perfectly baked with an inserted toothpick coming out clean.
7. Take out the cupcakes carefully and decorate them with gems or cute candies.