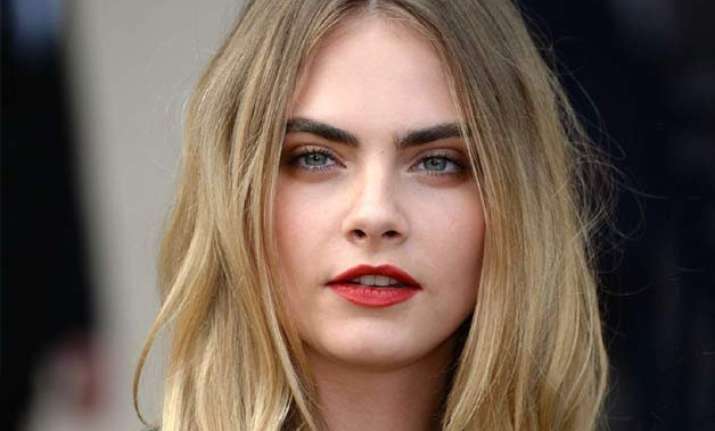 Los Angeles: Model Cara Delevingne says she was never "into" fashion when she was younger and favoured being naked.
"Growing up I wasn't into fashion -- I kind of liked being naked. There are so many people who dress amazingly. I actually really like Charlie Chaplin's style," Delevingne told Star magazine, reports femalefirst.co.uk.
Delevingne, who has been romantically linked with Harry Styles and Michelle Rodriguez since finding fame, also said people are not attracted to her because her career is so intimidating to others.
Asked if she has been attracting more mature men, she said: "No not at all -- I think as models you scare them away. So there's no one."
As well as modelling and acting, the 22-year-old is keen to launch a music career and though she is grateful to call on celebrity friends for help, she insists she is in no rush to debut her singing.
"Music is always going to be something I do for the rest of my life. It's just going to take a long time. There's no rush with it. I have the best people to ask for critique and see if they like it," she said.