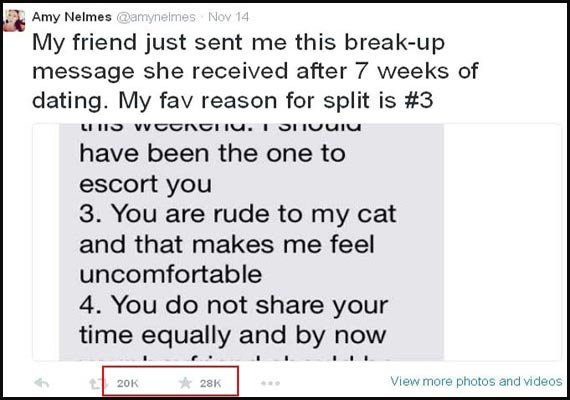 Break ups, generally, sound painful! Whether they are mutual or forceful, the pain of parting ways from your lover is never too easy.
When we hear someone breaking up, especially our friend, we try our best to make them happy with our emotional support, love and care. After all its hard to bear the pain of heartbreak.
But after reading this story, your way of visualizing a 'break up' might take a complete U-turn.
A girl named Amy Nelmes, from Sydney, Australia took it to twitter to spread the news of her girlfriend's breakup, the dumbest & lamest ever.
After dating for seven weeks, the unnamed, disgruntled guy texted his now-ex (Nelmes' friend) a list of six reasons for which he was dumping her.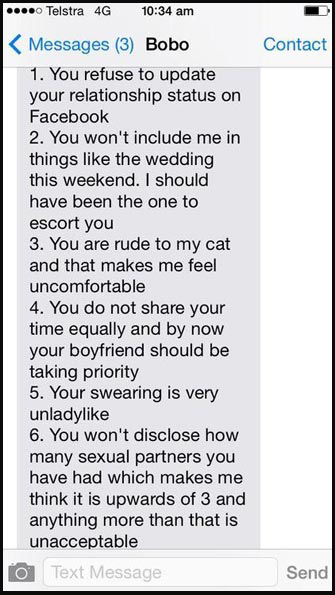 Nelmes, dumpee's friend, posted this list on twitter.
"My friend just sent me this break-up message she received after 7 weeks of dating. My fav reason for split is #3," she tweeted along with the screen capture of the message.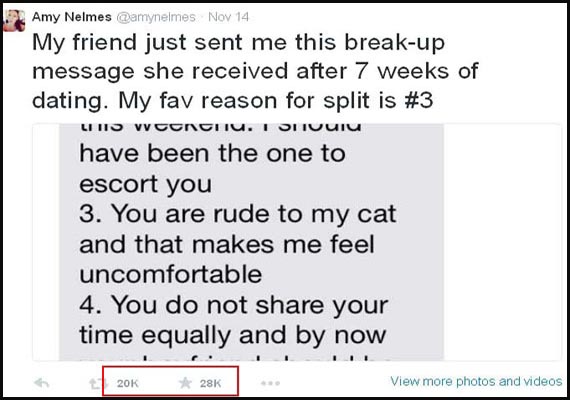 Her tweet has gone gone viral with more than 20K retweets and 28K favorites by now.
Many international websites have also taken up her tweeted break up list, making her a famous person in an unusual way.
Perhaps the man whose break-up text is now going viral should have stuck with usual, "It's not you; it's me."
But whatever, we don't' care, this piece is really worth sharing.
Share It if you Like It!