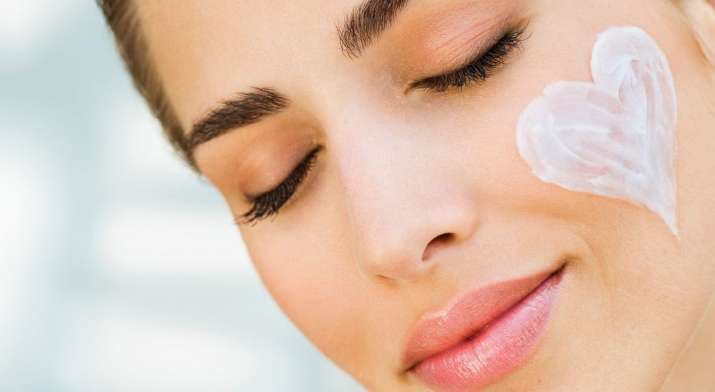 Want to look gorgeous hamesha? Stop relying on makeup always. To look photogenic and attractive always, one needs to have a flawless and moreover, a healthy skin. Skincare is no longer a trend confined to celebrities only. More and more women are now investing in skincare products, including high-end cosmetics. But sometimes, the skin needs some extra care and pampering. Not only this, some of them might not give you the desired results. Surprisingly, you have many things in your pantry which can be brought to proper use for getting glowing and younger-looking skin. 
Dr. Amit Karkhanis, Medical Cosmetologist, and Director, Dr. Tvacha Clinic shares some valuable tips for your skin, to get the glow it deserves. 
Wash your face twice daily
The most common form of skin problems is acne. A right kind of face wash is the backbone of acne skin care. A tree oil based face wash is preferred. Sweat is the result of acne many times. One should make it a point to wash their face immediately after reaching home. After washing your face, one should not rub their face. Instead, allow it to dry naturally or pat dry your face. 
After washing your face use a toner
A toner is necessary to remove the extra oil from your face that can clog your pores leading to blackheads. 
Avoid stepping out of the house in the sun.
The harmful UV rays of the sun are not good for your body. However, if you need to step out of the sun, apply sunscreen at least 30 minutes before you step out. 
Don't pick out on acne
If you have developed and developed an acne, let it get healed naturally. Pricking or bursting the acne yourself results in the creation of dark spots. 
Also Read: This skin care regime for new mothers will keep them glowing post-pregnancy
Drink ample of water 
Water is the most important thing your skin needs. It is advisable to drink atleast 3 liters of water every day to avoid all the skin related problems. 
Steer clear of oily and junk food 
Avoid eating oily foods or junk food to do away with the pimples.
Get enough of zzz's
Make sure you get a 7 hour sound sleep to avoid dark circles around the eye as the main cause for it is sleep deprivation.
Here are some home remedies for flawless skin
Tea tree oil
You may think it is odd to put more oil on your face to get rid of acne, but tea tree oil is very different from the oil that is produced by your skin. This is one of the well-known home remedies for acne because it functions as a solvent that breaks down old skin cells and controls oil on the skin. Tea tree oil is also antibacterial, so it can help to reduce infection in pores, killing bacteria-causing acne. Studies show that, in some cases, gels containing 5% tea tree oil can be just as effective as benzoyl peroxide if you want to get rid of acne. However, keep in mind that this is one of those home remedies for acne that tends to work more slowly, and will not be the best solution if you want to get rid of acne overnight.
Also Read: This monsoon, pamper your feet with these 5 useful tips
Citrus Fruit Mask
There are many citrus fruit masks that can be used as home remedies for acne. In fact, papaya or orange peels can be very effective for those who would like to get rid of acne. Citrus fruits contain antioxidants that protect skin by fighting free radicals and can reduce the presence of acne-causing bacteria. The acid content in these fruits works in the same way as alpha hydroxyl acids in that they remove dead skin cells and stimulate the production of new, healthier cells.
To make a papaya mask, crush up the fruit and leave the mixture on your skin for up to half an hour. Home remedies for acne containing orange peels can be made by blending orange peels with water and then placing the cooled peels on the skin for 30 minutes. However, keep in mind that the side effects of a citrus fruit mask include redness and irritation, especially if using this mask at night, before going to work the next day.
Yogurt and Turmeric Face Mask
A mixture of two teaspoons of yogurt with a pinch of turmeric helps you lighten the dark spots on your skin and curb the pigmentation. Turmeric is a best herbal medicine for the skin problems and also has skin lightening properties to reverse the hyperpigmentation on the skin. Turmeric contains curcumin which is an effective ingredient to prevent skin irritations.  To get the best result apply this mask for 20 – 30 minutes and then rinse with lukewarm water.  
Potato mask for your skin
Take few slices of potato and soak in a cup of hot water for 20 minutes. Drain the potato juice into the bowl. Add 1/2 freshly squeezed lemon juice to it. Place the bowl in the refrigerator for about 1 hr. Dip a cotton into this cold juice and wipe your face. Do it twice in a day. An excellent remedy for removal of dark spots and blemishes. Potato and Lemon both have natural bleaching properties that lighten the skin tone and fades away dark spots.   
For more Lifestyle news and updates, follow our Facebook page