Follow us on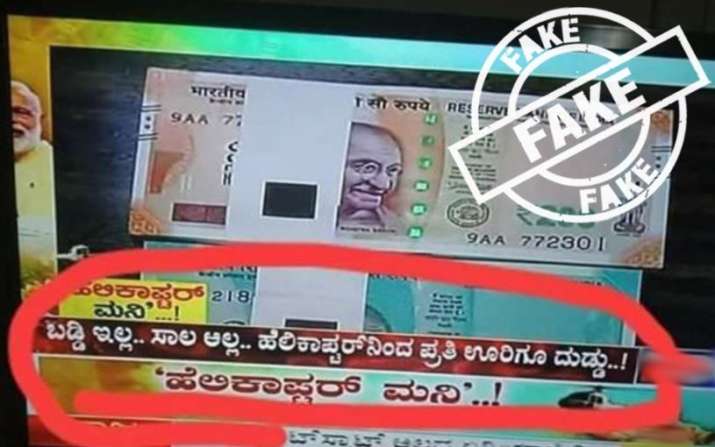 Over 12,000 cases of the coronavirus have been reported in India so far. The country is under an extended lockdown till May 3 amid a spurt in the coronavirus cases in the country. Rumour-mongering began ever since the first phase of the lockdown was announced, triggering panic among people. Even now, social media is abuzz with bizarre rumours and theories.
In a recent claim, it was said that the government would drop money from helicopters. The claim comes at a sensitive time when the nation is also facing a grappling economic situation arising due to the coronavirus crisis.
PIB Fact Check, however, clarified that the government had not decided to do any such thing. People are advised to not blindly believe in messages circulating on social media. Infact, report them.  PIB Fact Check gives you an opportunity to get the information, passed on to you, checked. All you have to do is send a mail on their official e-mail id or drop a message on the number mentioned on their website.