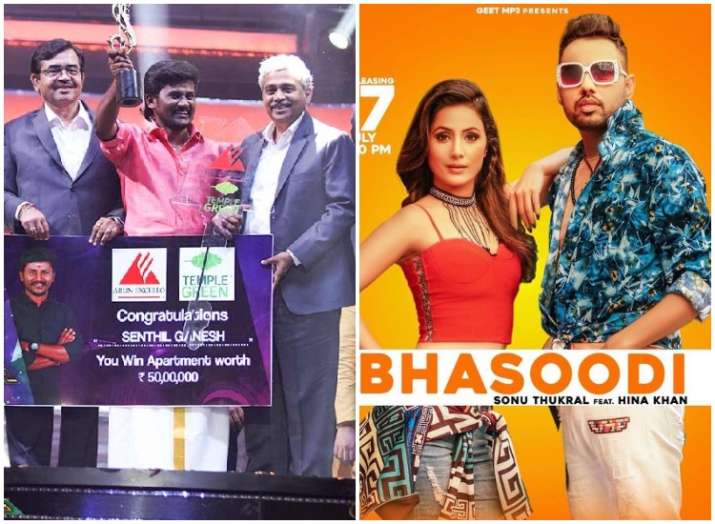 For those of you who are looking for all the latest television news and updates, you have definitely made the right click. From Super Singer 6 winner Senthil Ganesh to Sachin Shroff opening up on ex-wife Juhi Parmar. July 16 has a lot to offer when it comes to TV news and updates. Have a look at all the latest television news, updates and gossips from the telly world.
Sachin Shroff opens up on ex-wife Juhi Parmar
Juhi Parmar and Sachin Shroff, who were married for 8 years, recently got divorced. The estranged couple has a five-year-old daughter named Samairra and Juhi has her sole custody. While Juhi opened up about her troubled marriage in various interviews, Sachin broke his silence only recently. 
In an interview with Times of India, Sachin spoke candidly about the divorce and said, "The divorce happened with mutual consent, amicably and in a dignified manner. Unfortunately, and by Juhi's own public admission, she was never in love with me. One-sided relationships are doomed from the beginning. It's said, 'It's better to have loved and lost than never to have loved at all'. But the fact is that it hurts to have been in a loveless marriage. Nothing I did could make Juhi love me."
Senthil Ganesh bags Super Singer 6 trophy
The sixth season of Airtel Super Singer came to an end with its gala finale on Sunday night, which saw Senthil Ganesh emerge as the winner. He was awarded the winning trophy along with a house worth Rs 50 lakh. Also, he gets to do playback singing for Mozart of Madras AR Rahman.
While Senthil got the top spot, Rakshitha was declared first runner-up. She received a prize worth Rs 25 lakh. Malavika, who was judged as the second runner-up, received Rs 2 lakh. Another contestant Sreekanth, who could not make it to the top three, was also given the opportunity to sing for Rahman.
The top six singers who were contesting at the finale were Anirudh, Sreekanth, Malavika, Rakshitha, Shakthi and Senthil. All the singers, throughout the season, have received immense praise from both the jury and the viewers. The winner, Senthil, whose forte was folk music, was chosen after an aggregation of judges' score and audience voting.
Hina Khan poses for Bhasoodi new poster
Hina Khan shared the 1st poster of a music video that she is a part of and now, the 2nd poster is out. The music video is called Bhasoodi and also features Sonu Thukral. The 2nd poster features Hina in a pretty red crop top and blue denim jeans. 
Announcing the release date of the album, Hina tweeted, "Dear ones, Your support, kindness, appreciation, encouragement, motivation and love has always been my strength throughout my journey. It enables me to try new things always. Here comes my first ever commercial music video for which I am already overwhelmed by your enthusiasm. I hope you all will like it and show the constant love you have showered on me. My first debut song #Bhasoodi is releasing on 17th July on @geetmp3 #Bhasoodi with @SonuThukral @preethundalmohaliwala @pardhaan and the captain of the ship @directorrobbysingh Let's make 'Bhasoodi' our favourite song of the season. Thank you."