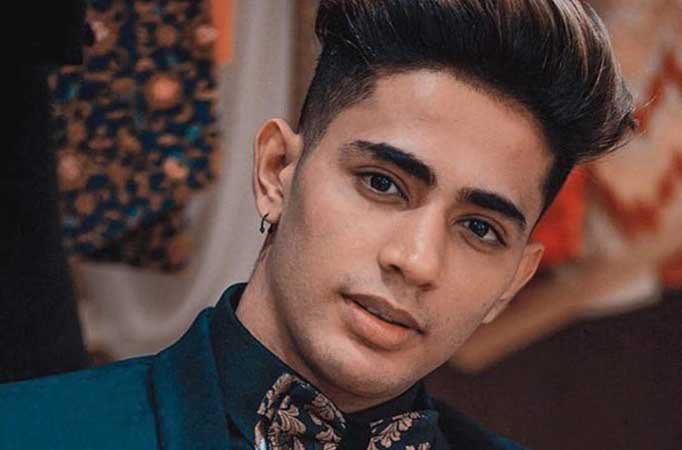 Popular lifestyle blogger Danish Zehen who appeared as a contestant on Ace of Space lost his life in a car accident on December 20. Danish was quite popular on Instagram with 876K followers but the number saw a rapid increase post his death news went viral. His followers had increased to 1.5 million in a span of just two days. While his Youtube account also witnessed a surge in the number of subscribers. From 328K it increased to 550K in just two days.
However, Danish's fans were utterly disappointed when his Instagram account got deleted. His family has requested Instagram to restore his account and have even sent mails but they haven't got any reply from their end. Vikas posted a video created by MTV as a tribute to Danish Zehen and appealed everyone to request Instagram to reinstate Danish Zehen's account as it would help his family.
He wrote, "Tribute by @mtvindia for @danish_zehen. It's a request to @instagram to please reinstate #danishzehen Instagram account. His family has sent emails and tried contacting but there is no response so far. This is very important for his family and people who love him. Please share this and tag @instagram on comments so that they take into notice. His brother is trying a lot from his side but I think when the number of people increase they will have to notice and take an action. #Coolestbadboi #zehen #aceofspace My #houseguest P.S. please come together to help his family #lostsouls."
Meanwhile, Danish's co-contestant on Ace of Space, Riya Subodh, who was also the winner of India's Next Top Model 3 mourned his death. She also posted an emotional message on her social media profile.
Danish, 21, passed away on December 20 in a car accident. His brother was also in the car with him who is recovering in the hospital currently. 
Also Read: Thousands of fans attend Danish Zehen's funeral, Sara Ali Khan mourns his death with throwback video